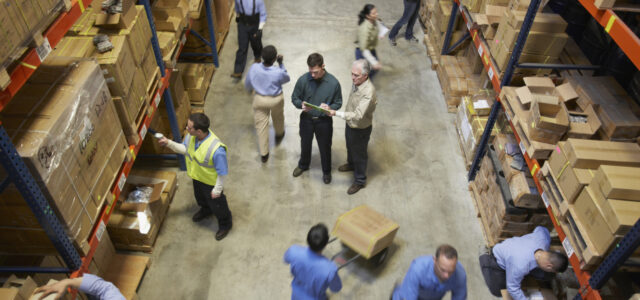 Webinar on Export Resources
We live in a trade-driven economy, with 95 percent of the world's consumers and two-thirds of all purchasing power located outside the U.S. If you missed the recent webinar from NSBA, the Small Business Exporters Association and the U.S. Export-Import Bank (EXIM), please watch the webinar below to learn how the government can help you overcome hurdles to growing your international sales.
EXIM is an independent U.S. federal government agency that promotes and supports American jobs by providing competitive and necessary export credit to support sales of U.S. goods and services to international buyers.
During the webinar, we heard from Jennifer Krause, Managing Director for Broker Accounts at EXIM who discussed the following benefits EXIM can offer small- and mid-sized exporters (SMEs).
Risk Protection – Export credit insurance policies provide coverage for your invoices (up to 95%) for both commercial and political risks that could cause delayed payments from your international customers. Policies are available on a single buyer or across your entire portfolio.
Extend Credit to Buyers – Enables exporters to sell on competitive "open account" terms instead of requiring cash-in-advance, credit cards, or costly and complicated letters of credit from your buyers.
Working Capital – A guaranteed credit line may be used to purchase finished products, pay for raw materials, supplies, labor, and overhead, and can even cover standby letters of credit used as performance or bid bonds.
Attendees also heard first-hand the benefits offered to SMEs from EXIM. Phil Jeske and David Ickert from Air Tractor talked about how EXIM helped grow their export operations which now supports over 25 percent of the company's annual sales. Finally, NSBA President and CEO Todd McCracken outlined forthcoming survey data from NSBA and EXIM on how America's small businesses are exporting, what are their biggest challenges, and the main barriers to small businesses who are considering exporting.
Watch the video now and download the presentation from EXIM here.