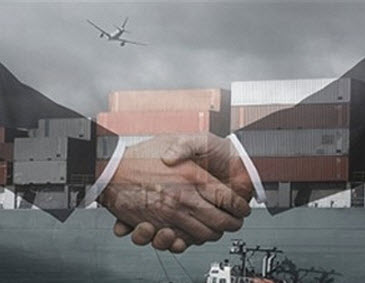 USTDA Releases Fiscal Year 2014 Annual Report
On Jan. 5, the U.S. Trade and Development Agency (USTDA) released its Fiscal Year (FY) 2014 Annual Report, which highlights the agency's success in connecting U.S. businesses to global infrastructure opportunities.
USTDA is an independent federal agency that helps American companies create U.S. jobs through the export of U.S. goods and services for priority development projects in emerging economies. USTDA links U.S. businesses to export opportunities by funding project planning activities, pilot projects, and reverse trade missions while creating sustainable infrastructure and economic growth in partner countries.
In FY 2014, the agency announced its highest return ever recorded on taxpayer investment, supporting $5.8 billion in U.S. exports, which equates to over $76 in U.S. exports for every dollar programmed. This is a substantial increase from the $41 in exports for every dollar programmed, reported five years ago.
According to the report, over 60 percent of the agency's contract actions were awarded to small businesses in FY 2014. As a member of the President's Export Cabinet, the USTDA has partnered with the U.S. Small Business Administration (SBA) in order to increase the small-business participation in USTDA-sponsored events—thereby increasing their access to foreign buyers. The agency has also collaborated closely with the Department of Commerce's U.S. Export Assistance Centers (USEACs), which are located throughout the U.S., to organize reverse trade missions and other outreach events to local business communities.
The FY 2014 Annual Report includes:
An overview of USTDA's role in helping the U.S. government make significant progress on its Power Africa initiative (pgs. 4–5), which aims to increase electricity access in sub-Saharan Africa.
Summaries of the agency's work in each of its priority infrastructure sectors – including energy (pgs. 8–11), which remains USTDA's largest portfolio.
Descriptions of USTDA program tools (pgs. 20–21) that connect the agency's partners in emerging markets with U.S. industry experts who can help them meet their development needs.
An explanation of how the agency quantifies its results and utilizes data (pgs. 22–23) to improve the performance of its program.
Many USTDA activities are reserved exclusively for small businesses, for additional information click here. Small U.S. businesses interested in being considered for contracting opportunities with USTDA can click here to register with the agency's On-line Consultant Database. Businesses can also register with the U.S. Government's System for Award Management (SAM) website at www.sam.gov.