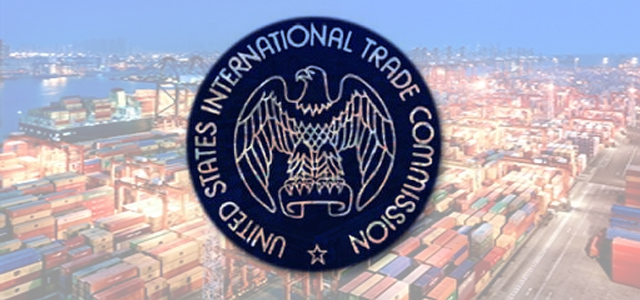 USITC Report on How T-TIP Will Benefit Small Firms
In June 2013, President Barack Obama, European Council President Van Rompuy and European Commission President Barroso announced that the U.S. and the European Union (EU) would launch negotiations on the Transatlantic Trade and Investment Partnership (T-TIP) agreement. The T-TIP is intended to be an ambitious and comprehensive trade agreement that significantly expands trade and investment between the U.S. and the EU, increases economic growth, jobs, and international competitiveness, and addresses global issues of common concern.
A central goal of the T-TIP negotiations is to enhance the ability of small- and medium-sized enterprises (SMEs) to participate in transatlantic trade by addressing trade barriers that may have a disproportionate impact on them.
At the request of U.S. Trade Representative (USTR) Ambassador Michael Froman, the U.S. International Trade Commission (USITC) released a new report entitled: "Trade Barriers That U.S. Small and Medium-Sized Enterprises Perceive As Affecting Exports to the European Union." The USITC report identifies cross-cutting and industry-specific barriers that U.S. small businesses have identified as disproportionately burdensome to them, compared to large companies, and also includes suggestions for increasing participation by U.S. SMEs in trade with the EU.
USTR requested that USITC undertake this study as part of USTR's effort to gather input from the public on the ongoing T-TIP negotiations. Therefore, during the past six months, the USITC, USTR, the U.S. Small Business Administration (SBA), and the U.S. Department of Commerce worked together to convene 28 small business roundtables in cities around the United States, in addition to a hearing held in Washington, D.C., to hear directly from small businesses about barriers to exporting to the EU.
Although SME merchandise exports to the EU increased from $67 billion in 2010 to $76 billion in 2011, many SMEs reported that EU technical regulations and other trade barriers limit their exports to the EU more than those of large exporters, and they expressed concern that standards-related measures may pose a greater burden on SMEs seeking to export to the EU than on larger companies.
While complying with standards, technical regulations, and conformity assessment procedures can be costly for larger firms, it is potentially prohibitive for SMEs because many costs are fixed, regardless of a firm's size or revenue. Small businesses cited difficulties involving patenting costs, logistics challenges, difficulties navigating customs requirements, and differing tariff classifications for products. SMEs also perceived that tariffs affected them disproportionately, in contrast to large firms.
Furthermore, small businesses reported industry-specific barriers in chemicals, cosmetics, biofuels, emerging technology products, machinery, electronics, and apparel.
Overcoming the barriers to trade with the EU reportedly requires substantial time and money, which SMEs often lack. Researchers proposed the following recommendations to help improve the export performance of SMEs:
• SMEs should be active participants in the trade policy process.
• Home governments should assist their SMEs to understand foreign markets better.
• SMEs should work with their home governments to identify trade barriers that can be acted upon.
• Home governments should negotiate trade arrangements (such as the WTO Information Technology Agreement) to reduce SMEs' compliance costs.
• Governments should keep the constraints of SMEs in mind when developing regulations.
The complete text of the USITC report can be found here.
The U.S. and EU have also issued a joint document on T-TIP opportunities for small and medium-sized enterprises, which can be found here.
A T-TIP fact sheet describing the Administration's specific goals and objectives, and outlining how this agreement will benefit American businesses of all sizes, workers, farmers and consumers can be found here.
NSBA and its international trade arm, the Small Business Exporters Association released a comprehensive survey on exporting late in 2013. Please click here to view that survey.