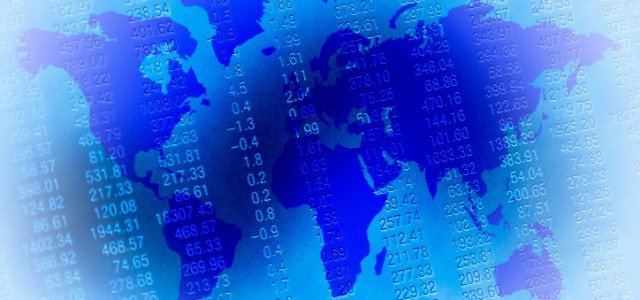 US, Canada, Mexico Deal on Tariffs
On May 17, the U.S. announced an agreement with Canada and Mexico to remove the Section 232 tariffs for steel and aluminum imports from those countries and for the removal of all retaliatory tariffs imposed on American goods by those countries, marking a major step forward on the path to approval of the new North American trade agreement. The deal clears a significant hurdle to ratification of the new U.S.-Mexico-Canada Agreement (USMCA) in all three countries.
Under the tariff agreement, the U.S. has agreed to remove the metals duties against Canada and Mexico and will not impose quotas in their place. President Donald Trump had imposed the duties last year to protect domestic sectors deemed essential to national security.
The steel and aluminum tariffs of 25 percent and 10 percent, respectively, will be gone within 48 hours, the announcement said on May 17. In exchange, Canada and Mexico will also lift the retaliatory tariffs they had imposed on scores of U.S. products, many of them agricultural goods. Canada had imposed retaliatory tariffs against more than $12 billion in U.S. goods, while Mexico had established similar penalties against more than $3 billion in American exports. Further, Canada and Mexico will also drop legal proceedings in which they were challenging the duties at the World Trade Organization.
Instead of quotas, the three countries have promised to establish an elaborate tracking system that would monitor for, and prevent, a surge in steel imports into the U.S. from trading partners outside of North America. If a surge should occur, one country could request consultations and ultimately re-impose tariffs — but only on the specific product flooding in, not on a range of goods from other industries.
Congressional passage of the USMCA is the Trump administration's top legislative priority this year, but lawmakers in Canada and Mexico had been reluctant to ratify the deal while their steel and aluminum imports were still subject to tariffs. Many U.S. lawmakers from both parties have warned for months that leaving the tariffs in place on the two North American allies would seriously and perhaps fatally hinder any attempts to push for approval of the new trade deal on Capitol Hill.
While the tariff relief pact helps to improve prospects for ratification of the USMCA, it does not guarantee its passage. Many lawmakers — particularly House Democrats, who will be crucial to USMCA's fate — have repeatedly laid out concerns with the trade pact's labor standards and enforcement provisions, among other issues that they insist must be addressed before they will consider it.
But the steel deal marks a victory for Canada and Mexico, which have long pushed against any tariff-removal arrangement that would replace duties with quotas. Both countries have engaged for nearly a year in on-and-off negotiations with the U.S. to try to get the tariffs lifted. Along with many U.S. lawmakers and U.S. industries, they feel that quotas would be just as harmful as the tariffs, if not even more economically damaging, but Trump administration officials had until now held firm that some sort of import restriction would be necessary.
NSBA supports the USMCA, as it will promote mutually beneficial trade leading to freer markets, fairer trade, and robust economic growth in North America. Free trade allows greater competition and innovation, more choices, and lower prices for individuals and businesses.