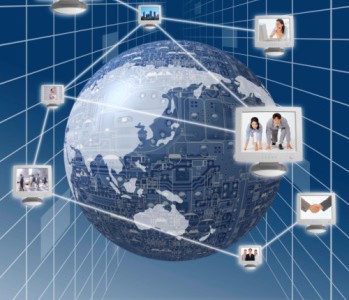 U.S., Korea Trade Deal Marks Third Anniversary
March 15, cialis 2015 marked the three-year anniversary of the U.S.-Korea Free Trade Agreement (KORUS). The goal of the trade deal is to eliminate tariffs, address non-tariff measures, and create significant new market access opportunities for U.S. exporters. In this short amount of time, KORUS is producing significant export growth and tangible benefits to American exporters.
Since its entry into force in 2012, the U.S. and Korea agreement has had four rounds of tariff cuts and eliminations. USTR estimates that as KORUS continues to be fully implemented–by Jan. 1, 2016–Korean tariffs on over 95 percent of U.S. industrial and consumer goods exported to Korea will be eliminated.
Despite the slow economic growth in Korea between 2012 and 2013, the United States Trade Representative (USTR) reports that in the past year U.S. exports have sharply accelerated, mainly due to the growing demand for U.S. imports. Over the last three years that the agreement has been in place, U.S. exports to Korea have shown strong positive gains across sectors including: manufacturing, automobiles, and a range of agricultural products. KORUS has also improved Korea's investment environment through the enforcement of strong provisions on intellectual property rights, services, and investment, supporting U.S. exports.
While the KORUS FTA is still being implemented and challenges remain, there has been important gains between these two countries. According to the USTR, U.S.-Korea goods and services trade increased from $126.5 billion in 2011 to a record $145.2 billion in 2014, contributing to an overall U.S. exports record of $2.35 trillion in 2014. Exports of goods reached a record level of $44.5 billion, with manufactured goods accounting for most of this total at $37.4 billion. This reflects growth of 5.6 percent in 2014 – nearly four times faster than manufacturing export growth to the world at large – and a total that is now 8.7 percent above pre-FTA levels. U.S. services exports to Korea are up 24.4 percent to an estimated $20.7 billion in 2014 as compared to $16.7 billion in 2011, nearly double the overall 13.1 percent growth of U.S. services exports to the world.
Korea reduced its tariffs on U.S. autos by 50 percent, and will eliminate the remainder of its tariff in 2016. The lower tariffs resulted in U.S. vehicle exports to Korea having more than doubled, increasing from 16,659 vehicles in 2011 to 37,914 vehicles in 2014. In his statement marking the anniversary, USTR Ambassador Michael Froman noted that the U.S. is now selling over a billion dollars' worth of U.S.-made autos in Korea, which is an increase of 140 percent over the last 3 years, and more than five times faster than U.S. auto exports to the world. Korea is now our tenth largest export market for autos, with annual exports exceeding $1 billion in 2014.
As KORUS continues to be implemented, USTR and the administration will continue to work to ensure that the agreement continues to benefit American exporters.
A fact sheet on the third anniversary of KORUS can be found here.