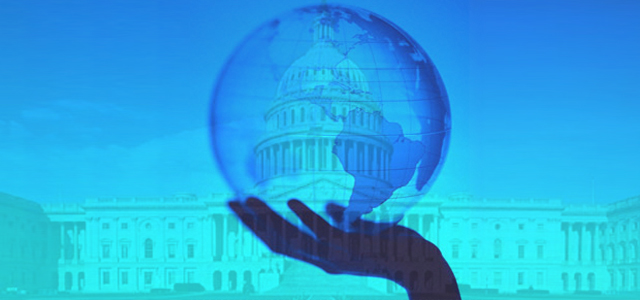 U.S. Formally Accepts WTO Trade Pact
On Jan. 23, the U.S. Trade Representative (USTR) Michael Froman released a statement announcing that the U.S. has formally accepted the World Trade Organization's (WTO) Trade Facilitation Agreement (TFA), which is expected to improve trade efficiency and generate hundreds of billions of dollars in economic activity.
Ambassador Froman delivered the letter of acceptance to WTO Director General Roberto Azevêdo in Davos, Switzerland. Following Singapore and Hong Kong, the U.S. is the now the third WTO member to submit its letter, marking  the final step the U.S. must take to solidify its commitment to implementing this long-sought after agreement and calling for other WTO members to follow suit. In his statement, Ambassador Froman outlined efforts underway, such as teaming with other governments and private sectors, to further support countries that are committed to implementing TFA.
In December 2013, the WTO members initially approved the TFA at their Ministerial Conference in Bali, this agreement would be the first multilateral trade deal to be concluded since the WTO's inception two decades ago. In July of last year, however, India led a small group of countries that stalled the deal, pressing their concerns about food security, and the need for stronger clarity of the exemption in the agreement regarding how WTO member countries could react to massive food stock holdings as well as further guarantees of protection from legal challenges beyond the established 2017 deadline. However, in November, the U.S. and India reached a breakthrough compromise on India's food subsidies, paving the way for the WTO to fully implement the TFA.
The agreement contains provisions that provide vast opportunities for trading partners by reducing trade costs and red tape easing the flow of goods and services across borders. Under this accord, by some estimates, developing countries may see reductions in trade costs of up to 15 percent.
The TFA will enter into effect after two-thirds of the WTO's 160 members complete their domestic legal procedures and formally submit their instruments of acceptance to the WTO.