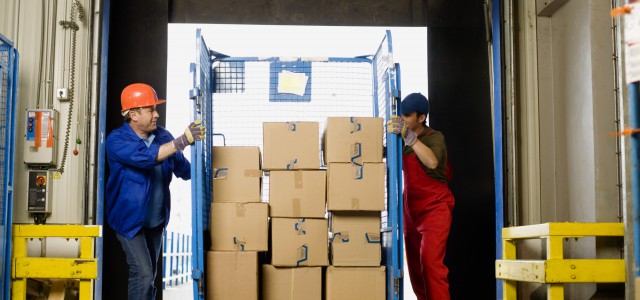 U.S. Exports Reach a Record High
On Friday Oct. 3, the Export-Import Bank of the U.S. (Ex-Im Bank) Chairman Fred P. Hochberg issued a statement in response to the newly released export data from the Bureau of Economic Analysis (BEA) of the U.S. Commerce Department. According to the BEA, U.S. exports reached $198.5 billion of goods and services in August 2014, the highest figure ever recorded. Within the last year exports of goods and services totaled $2.3 trillion, which is more than 45 percent higher than export levels in 2009. In fact, over the past five years export levels have been increasing at an annualized rate of 8.8 percent.
"These numbers are another clear demonstration that the global demand for products stamped 'Made in America' continues to grow," stated Chairman Hochberg, "Ex-Im Bank is proud to support U.S. exporters and their workers as they expand their sales in the global marketplace, and create quality, middle class jobs here at home."
Ex-Im Bank is an independent federal agency that helps create and maintain U.S. jobs by filling gaps in private export financing at no cost to American taxpayers. Ex-Im provides a variety of financing mechanisms, including working capital financing, export-credit insurance and financial guarantees to help foreign buyers purchase U.S. goods and services.
In fiscal year 2013, Ex-Im enabled more than $27 billion in export sales from more than 3,800 U.S. companies, supporting approximately 205,000 American jobs, all at no cost to the taxpayers. This past year alone, the Bank set a new record in its support for small business, approving more than 3,400 small-business transactions and small business accounted for nearly 90 percent of the Bank's transactions.
NSBA, and it's international trade arm, the Small Business Exporters Association (SBEA) have been outspoken proponents of reauthorizing the Bank, as it is often the only financing resource available to many small exporting firms. Last month, Congress passed a short-term extension of the Ex-Im Bank through June 30, 2015 as part of a continuing resolution (CR) to keep the federal government funded. The Bank's reauthorization continues to be the subject of a deep political divide and intense debate between policymakers, causing a great deal of uncertainty for small businesses that use it.
NSBA/SBEA encourage small-business exporters to voice their support for Ex-Im and share their Ex-Im success story with us, at https://www.sbea.org/?page_id=553.
To view the BEA's analysis highlights click here.
For more information about how Ex-Im Bank products can empower small-business exporters to increase foreign sales and additional information about Ex-Im, visit www.exim.gov.