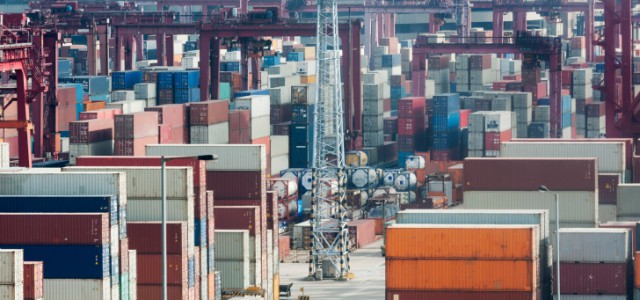 U.S., China Upcoming Trade Talks in Chicago
In December, the U.S. and China will meet in Chicago, Illinois to hold discussions geared toward bolstering trade and investment and addressing key issues between the two countries.
From Dec. 16-18, U.S. Secretary of Commerce Penny Pritzker and U.S. Trade Representative (USTR) Michael Froman will host a high-level Government of China delegation for the 25th session of the annual U.S.-China Joint Commission on Commerce and Trade (JCCT). U.S. Secretary of Agriculture Tom Vilsack will also participate to discuss key agricultural trade issues.
"Expanding the U.S.-China bilateral trade relationship is critical to strengthening our nation's economy and supporting job creation in communities from Maine to Hawaii," said Commerce Secretary Pritzker. In recognizing the vital role the JCCT has played in efforts to strengthen mutually beneficial relations for over twenty years, Secretary Pritzker noted that the upcoming discussions will culminate a year of continuous work to address important issues facing the two nations, and reinforces President Barack Obama's commitment to increased trade within the Asia-Pacific region.
In his statement, Ambassador Froman highlighted the timeliness of this dialogue for the two largest economies in the world that share an enormous stake in the global trade and investment system. "The JCCT continues to be a place where the bilateral ties that link the U.S. and China are reinforced through cooperation and constructive, face-to-face discussions focused on making concrete progress to address the challenges we face," said Ambassador Froman.
The JCCT, established in 1983, is the primary forum for addressing bilateral trade and investment issues and promoting commercial opportunities between the U.S. and China. High-level plenary meetings are convened annually and are co-chaired by the U.S. Secretary of Commerce, the USTR, and the Chinese Vice Premier in charge of trade and investment issues. The JCCT also includes sixteen JCCT Working Groups that meet throughout the year to address topics such as intellectual property rights, agriculture, pharmaceuticals and medical devices, information technology, and travel and tourism.
The 24th Annual JCCT meeting was held in Beijing, China on Dec. 19-20, 2013. At those meetings, significant progress was made on several important issues, including: protection and enforcement against theft of trade secrets, government procurement, market access for U.S. testing and certification companies.
In 2013, China was the third largest market for U.S. exports, following Canada and Mexico, with total U.S. trade in goods (exports and imports) at $562 billion. Last year, U.S. goods exported to China totaled $122 billion, which is up 652 percent since 2000.