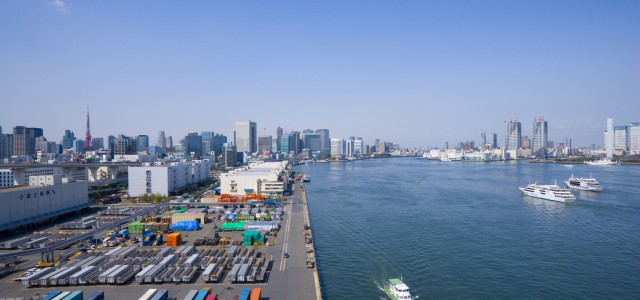 U.S.-China Trade Truce
On Dec. 1, President Donald Trump and Chinese President Xi Jinping agreed to a temporary trade ceasefire to allow time for more negotiations. The truce means that U.S. tariffs on $200 billion worth of goods will not rise to 25 percent on Jan. 1, 2019, from 10 percent currently. As part of the deal, China agreed to buy a very substantial amount of agricultural, energy, industrial, and other product from the U.S. to help reduce the trade imbalance between the two countries. Although precise quantities still need to be worked out, China will start purchasing agricultural product from U.S. farmers immediately.
The two leaders struck the agreement in Buenos Aires on the sidelines of the annual G-20 leaders' summit. It follows months of escalating trade friction as the U.S. complained about Beijing's intellectual property practices. The two sides have been discussing a list of 142 reforms that the U.S. would like to see, stemming from an investigation conducted by the Office of the U.S. Trade Representative into China's intellectual property practices. It accused the world's second largest economy of fueling its rise by forcing American companies to transfer technology or in other cases by tolerating outright intellectual property theft. Chinese officials have indicated there are some U.S. demands that they could address in the short term, others that would take more negotiation and a third set that would be very hard to satisfy because of national security and other concerns.
This year, Trump has imposed duties on $250 billion worth of Chinese goods, including a 25 percent penalty on an initial $50 billion and a 10 percent duty on the remaining $200 billion. As part of a series of tit-for-tat moves, Mr. Trump previously said he would raise the tariff for all goods to 25 percent and consider imposing tariffs on an additional $267 billion worth of exports. With this temporary ceasefire, he will not push ahead with tariffs on the next $267 billion in Chinese exports to the U.S. In return, China has also agreed to classify the deadly synthetic opioid, fentanyl, as a controlled substance, which means people selling fentanyl to the U.S. will be subject to China's maximum penalty.
Among U.S. employer firms exporting to China (based on U.S. Census Bureau data), 53.8 percent have fewer than 20 employees, 68.7 percent fewer than 50 employees, 78.4 percent less than 100 workers and 92.1 percent fewer than 500 employees. When it comes to U.S. firms dealing with imports from China, 43.3 percent having fewer than 20 employees, 55.7 percent fewer than 50 employees, 65.3 percent less than 100 workers and 83.0 percent fewer than 500 employees.
The agreement also set a 90-day deadline for more talks aimed at structural changes with respect to forced technology transfer, intellectual property protection, non-tariff barriers, cyber intrusions and cyber theft, services and agriculture. Accomplishing all this in 90 days is an ambitious deadline, but significant progress would probably mean extensions. If at the end of this period of time, the parties are unable to reach an agreement, Trump has said the 10 percent tariffs will be raised to 25 percent.