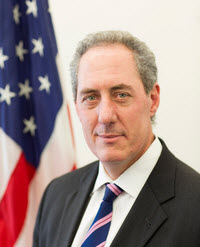 U.S. Challenges China's Export Subsidy Program
On Feb. 11, the U.S. Trade Representative (USTR) Michael Froman released a statement announcing that the U.S. has filed a dispute with the World Trade Organization (WTO) against China's extensive export subsidy program.
Under this export subsidy program, known as the "Demonstration Bases-Common Service Platform," China appears to be providing free and discounted services, grants and other incentives to manufacturers and producers across seven economic sectors and dozens of other sectors throughout China that are harmful to U.S. workers and businesses. There are 179 Demonstration Bases throughout China and each is comprised of enterprises from one of several sectors, and the specific sectors involved include: textiles, apparel and footwear; advanced materials and metals; specialty chemicals; medical products and agriculture. According to the USTR, through this program China designates certain companies in these sectors as being "demonstration bases," which is contingent on them exporting their product. Once designated, they are eligible for subsidized services provided by the "common service platform," such as subsidized IT services, product design services and employee training services.
The U.S. believes that all of these services, provided for free or at a discount, violates China's commitment as a WTO member to not provide certain export subsidies, undermining fair competition. According to the USTR, it is estimated that over the last three years China provided almost $1 billion in discounted or free export services to Chinese companies. The USTR said the enforcement action the U.S. is taking against China aims to level the playing field for U.S. businesses and workers in those specific sectors.
The complaint comes on the heels of growing bipartisan concerns in both the House and Senate identifying China, in addition to other countries, and its currency mismanagement as a major barrier to their support for the president's trade agenda, including Trade Promotion Authority (TPA) and the Trans-Pacific Partnership (TPP). As the U.S. moves forward with negotiating trade rules and deals, such action serves as evidence of the administration's tough stance to fully enforce those rules with trading partners.
Previously, the U.S. brought a similar WTO challenge against China regarding its auto sector which, after requesting consultations on those subsidies issues, was apparent that China's subsidy program had illegally expanded to other industries.
Should the U.S. and China not be able to reach a mutually agreed upon solution through the first step in the WTO dispute settlement process, consultations, then the U.S. may request the establishment of a WTO dispute settlement panel.