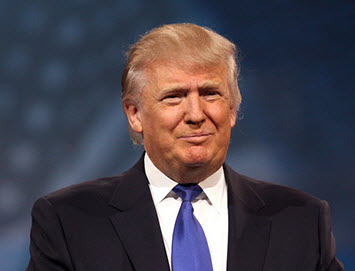 Trump Calls for Tariffs on Mexican Imports
Yesterday, President Trump announced plans to impose a five percent tariff on all goods entering the U.S. from Mexico unless Mexico addresses the flow of illegal immigration coming to the U.S. Absent action by Mexico, the tariffs would begin June 10 and could increase to 25 percent by early-October.
Mexican President Andrés Manuel López Obrador and Mexico's deputy foreign minister for North America have indicated a strong response is likely. Mexico is one of the America's largest trading partners and, according to the most recent exporting data from NSBA, is the second largest country to which American small-businesses export goods and services.
Weighing in on the announcement, NSBA President and CEO Todd McCracken stated, "While the U.S. immigration system is a critical issue that needs to be addressed, these kinds of punitive tariffs can be greatly damaging to small businesses that rely on imported goods to provide a service, and can further harm small businesses looking to export due to retaliatory tariffs. Under this plan, affected small businesses will have less than two weeks to overhaul their supply chain or face significant, escalating price increases."