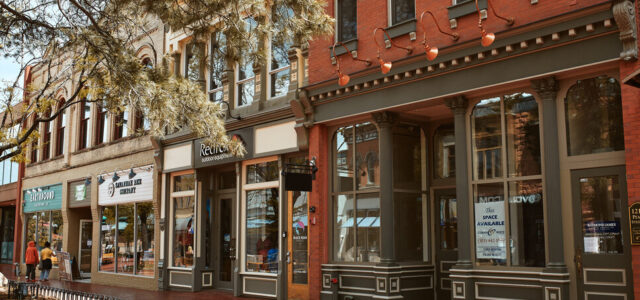 Tariffs Problematic for Small Biz
On Thursday, March 1, 2018 President Donald Trump announced plans to impose a 25 percent tariff on steel imports and a 10 percent tariff on aluminum imports as early as this week. The announcement, made during a meeting with steel and aluminum executives, rattled markets and rankled many Republicans throughout the D.C. Beltway, and resulted in the resignation Tuesday of Gary Cohn, head of the National Economic Council.
No specific policy details have been made available, specifically whether there would be a phase-in or phase-out, or whether or not certain countries would be exempted.
Among those registering concern with the administration over the proposed tariffs' economic dangers are many high-ranking GOP members including Senate Finance Chairman Orrin Hatch (R-Utah), House Speaker Paul Ryan (R-Wis.) and House Ways and Means Chairman Rep. Kevin Brady (R-Texas). Despite widespread concerns and condemnation of the proposed tariffs, President Trump has appeared to welcome a trade war, something that could be disastrous for large and small businesses alike.
There are a handful of options to block the tariffs beyond the Republican's public and private warnings to the administration. Congress could pass veto-proof legislation—an uphill battle for sure—barring the tariffs from going into effect or they could insert such language into the upcoming must-pass spending legislation, but risking another government shutdown is a less-than-ideal prospect for lawmakers.
Another option being discussed is to threaten non-renewal of Trade Promotion Authority (TPA), which grants the President trade negotiation powers and ensures a Congressional vote on trade agreements. This tack, while a significant incentive against the tariffs, could have the unintended consequence of eliminating Congress' ability to have any input on trade deals going forward, however.
The tariffs proposed by President Trump, while seemingly targeted, could have widespread, negative implications and likely will result in higher materials prices for manufacturers and thus increased prices of many goods. Furthermore, retaliation by other countries could harm small businesses and small- and mid-sized exporters far beyond the steel and aluminum industries.
NSBA and its international trade arm, the Small Business Exporters Association supports fair and open trade which creates a level playing field; puts American families and workers first; and benefits consumers and businesses, especially small businesses, which represent 97 percent of all U.S. exporters. New tariffs and the likely resulting retaliation—or even full-blown trade war—will accomplish the opposite of this.
Click here to hear from small-business owners how these tariffs could impact them.