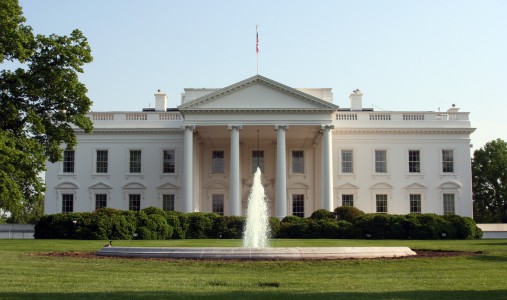 State of the Union: President Calls for TPA Renewal
On Tuesday, Jan. 20, President Barrack Obama—in his State of the Union address—called for renewal of Trade Promotion Authority (TPA), formerly known as "fast-track authority," which provides the necessary mechanisms and special procedures for the negotiation, consideration, and implementation of trade agreements. TPA was last renewed in 2002, enacted under the Trade Act of 2002, and expired in 2007. Swift action to renew the measure will jump-start the President's aggressive trade agenda, which he is hoping to complete before he leaves office in Jan. 2017, opening markets to U.S. goods and boosting job creation and economic growth.
Perhaps the most important message President Obama delivered was his call for legislators to work together, set aside party interests and focus on areas with viable bipartisan support. Trade and exporting initiatives, such as TPA, are areas where a Republican-led Congress and the administration could find some common ground this year. However, there remains some divide in Congress on how the U.S. handles trade deals, such as concerns with transparency and long-term impact on U.S. businesses and workers.
For nearly four decades, TPA measures have been enacted by Congress to help guide presidents in pursuing trade agreements as a means to further open markets for U.S. exporters and spur economic growth and job creation. By passing TPA legislation, the President will have the power to negotiate trade deals and allow Congress to strategically define renewed objectives and consultation processes for trade negotiations in order to guide trade agreement talks currently underway—the Trans-Pacific Partnership (TPP) negotiations with 11 nations in the Asia-Pacific region and the Transatlantic Trade and Investment Partnership (TTIP) negotiations with twenty-eight countries of the European Union. Failure to renew TPA would severely hinder the U.S. position in the global economy and ability to shape talks between negotiators for the strongest, most favorable outcomes for the U.S.
New House Ways and Means Committee Chairman Paul Ryan (R-Wis.) is taking the first step in this effort by holding a hearing next week on the U.S. trade policy agenda with U.S. Trade Representative (USTR) Michael Froman. This hearing will be held following one by the Senate Finance Committee also featuring USTR Froman. Both will be held on Tuesday, Jan. 27.  Meanwhile, the administration is stepping up its outreach to lawmakers and the business community in its effort to bolster support for trade initiatives.
TPA is a crucial step for advancing trade agreements to lower foreign barriers for exports and produce a more level playing field—especially for small exporters. NSBA and SBEA urge Congress and the administration to work together to act on passing TPA legislation as soon as possible.
Please click here for a more detailed small-business reaction to the President's State of the Union Address, and click here to download the podcast featuring NSBA leadership and Washington Post reporter and digital editor J.D. Harrison providing inside analysis on the address.