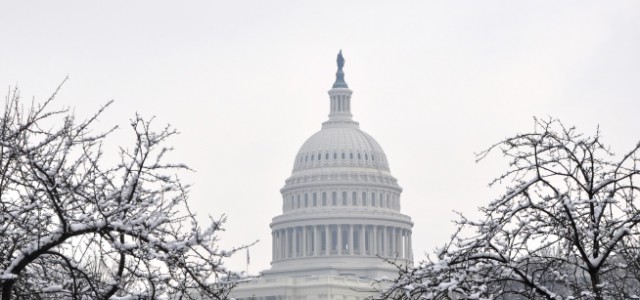 Small Business Export Program Included in CR
The federal government once again avoided a looming shutdown in the eleventh hour, as House and Senate leaders approved an omnibus spending bill that will fund most of the government through Sept. 30. The bill, entitled the Consolidated and Further Continuing Appropriations Act for 2015 (H.R. 83), includes a Senate bill (S. 2990) that would more than double funding for the State Trade and Export Promotion (STEP) program, a key tool to help America's small businesses increase exports and create jobs in the U.S.
In recent years, economic difficulties coupled with ongoing outsourcing, have put small businesses at a distinct disadvantage in the global economy. While an increase in exports helps boost GDP and stimulate growth, small and medium-sized enterprises (SME's) rely heavily on exporting to reach new global markets and expand their customer base, and they need the resources to do it.
The STEP program, administered by the SBA, is designed to help increase the number of small businesses that are exporting and to raise the value of exports for those small businesses that are currently exporting. Authorized by the Small Business Jobs Act of 2010, the program was funded for the first two rounds at $30 million per year. Through the STEP program, competitive awards can be made to the 50 states, District of Columbia, Commonwealth of Puerto Rico, Virgin Islands, Guam, American Samoa and Commonwealth of Northern Mariana Islands. Amounts awarded to states are based on their approved project plan and budget. According to the SBA, the program has produced strong results with awardees reporting positive returns. Without new funding, STEP was set to expire for 2015.
The Senate legislation, STEP UP for American Small Businesses Act (S. 2990), was introduced on Dec. 9 by Senate Committee on Small Business and Entrepreneurship Chairwoman Maria Cantwell (D-Wash.), along with Sens. Susan Collins (R-Maine) and Jeanne Shaheen (D-N.H.). S. 2990 includes language to reauthorize STEP for five years and improve the program by expanding the time limit on grants, allowing reverse trade missions, and allowing more start-ups to use the STEP program. In addition, the bill would better coordinate between state and federal agencies to reduce duplication.
Soon after introduction, the three senators announced its inclusion in the omnibus, stating that H.R. 83 would reauthorize the STEP program this year at $17.4 million, a considerable increase compared to the $8 million that Congress allocated for the program in 2014. According to the statement, the STEP program has supported more than $900 million in U.S. small business exports, producing a return-on-investment of 15 to1 for taxpayers. Of the 28 million small businesses in the U.S., less than 5 percent currently export products or services, leaving untapped potential. In the last five years, exports drove about one-third of economic growth and in 2013 alone exports supported about 11.3 million jobs in the U.S.
NSBA and SBEA have long supported the STEP program as it helps create jobs while simultaneously expanding trade activities of small businesses. In a letter of support sent last year, NSBA and SBEA state that the presence of SME's in America's global trade strategy must continue to increase and the government needs to ensure that they facilitate the exporting process. The STEP program takes strides to enhance small-business access to government exporting experts as well as the myriad avenues to connect them with global buyers.