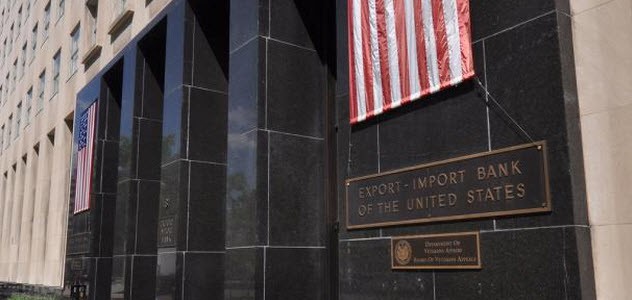 Share your Ex-Im Bank Story
In May 2012, President Barack Obama extended the authorization of the Export-Import Bank of the United States (Ex-Im Bank) until 2014, and now, unless Congress acts, the authorization will expire on Sept. 30. Ex-Im Bank facilitates various trade financing programs, and serves as a crucial outlet for assisting the export activity of small-and-medium-sized enterprises (SMEs). Ex-Im Bank plays a key role in offering financial support and risk reduction, and more importantly, assumes credit and country risks the private sector is unable or unwilling to accept. This has helped bridge the uncertainty and financial difficulties of exporting, which in the past has restricted potential small businesses exporters.
Ex-Im Bank has been an integral federal agency for small exporters throughout the country, as it enables U.S. companies —large and small—to turn export opportunities into real sales that help to maintain and create U.S. jobs and contribute to a stronger national economy. Ex-Im Bank has been successfully expanding its small-business programs, trying to expedite processing times and increase the volume of export support for small businesses.  In fact, last year alone Ex-Im Bank set a new record in its support for small business, approving more than 3,400 small business transactions. Small business accounted for nearly 90 percent of the Bank's transactions last year.
During the upcoming reauthorization process, Congress will be examining how Ex-Im Bank should move forward, and SBEA and NSBA are continuing to fight for its long-term security. We would like to hear how Ex-Im Bank has assisted in the success of your business. Sharing these personal stories with members of Congress will help legitimize the importance Ex-Im Bank.
Please click here to download our brief questionnaire today.
Or simply email us today.