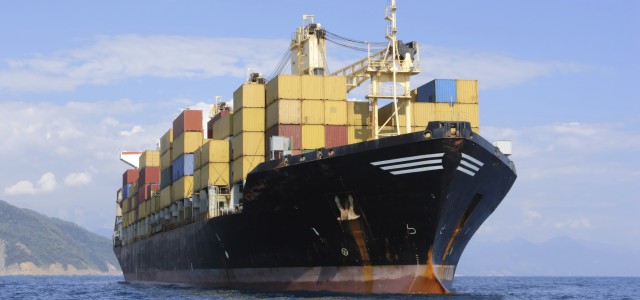 Senators Urge USTR to Protect Cross-Border Data Flows in TPP
On Oct. 24, a bipartisan group of four Senate Committee leaders—Finance Chairman Ron Wyden (D-Ore.), and Ranking Member Orrin Hatch (R-Utah), along with Commerce Chairman Jay Rockefeller (D-W.V.), and Ranking Member John Thune (R-S.D.)—called on U.S. trade officials to safeguard cross-border data flows in the potential Trans-Pacific Partnership (TPP) trade deal, to ensure that U.S. businesses and consumers will continue to benefit from the opportunities presented by the growing digital economy.
In a letter to U.S. Trade Representative (USTR) Michael Froman, the senators urged negotiators to resist any proposal that would create unnecessary limitations on the cross-border transfer, storage and processing of data, or discriminate against digital trade.
The lawmakers state that the U.S. International Trade Commission recently found that the Internet lowers the cost of trade and allows companies to be more efficient, which in turn increases U.S. Gross Domestic Product (GDP) and employment, raises wages, and generates a digital trade surplus.
"It is clear that a TPP agreement must include meaningful, clear obligations, enforceable through a strong and effective dispute settlement mechanism, that prohibit unnecessary limitations on the cross-border transfer, storage and processing of data or the physical location of computing infrastructure," the senators wrote.
The senators went on to urge the Ambassador to stand firm against efforts by other countries to seek reservations and overly broad exceptions that would undermine these obligations and provide lower levels of protection for trade in digital goods and services as compared to other areas of trade.
In recent weeks, the TPP trade deal—between the U.S. and eleven countries throughout the Asia-Pacific region—has made significant progress. Following discussions in Canberra, Australia last week, the Ministers and Heads of Delegation for the TPP countries recently completed a three-day ministerial meeting in Sydney, Australia which set the foundation for finalizing the TPP negotiations.
Earlier this year President Barack Obama pushed for Congress to reinstate the trade promotion authority (TPA), formerly called "fast track" authority, to expedite passage of trade agreements. With two months remaining in the year and a looming midterm election, Congress has yet to grant TPA, which legislators are not likely to consider until possibly next year.
Please click here to view the letter.