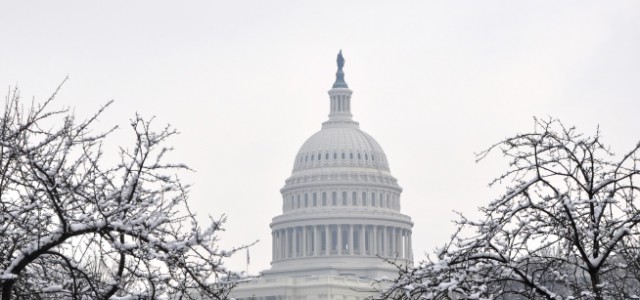 Senate to Vote on Ex-Im Nominees
NSBA and its international arm, the Small Business Exporters Association (SBEA) urged lawmakers to move on the nominations to the U.S. Export-Import Bank (Ex-Im) Board of Directors, telling Senators in a letter this week that Ex-Im cannot continue to level the playing field if it is not even allowed to function properly — as is the current case.
The Senate is expected to vote later this week on three nominees to serve on the Board of Ex-Im, giving it the ability for the first time in years to finance deals and projects worth more than $10 million. Senate Majority Leader Mitch McConnell (R-Ky.) filed cloture motions on May 2 for the nominations of Kimberly Reed to be President of the Ex-Im Bank and Spencer Bachus III and Judith DelZoppo Pryor to serve on the Board of Ex-Im. The Senate is set to vote on these cloture motions and if the Senators vote to invoke cloture, it would set up votes to confirm the nominees after debate of no more than two hours per nominee.
Should all three be confirmed, it would give the five-member Board of Ex-Im a quorum for the first time since Congress passed a reauthorization of Ex-Im in 2015. The Board is currently vacant with the exception of an acting Chairman and President, Jeffrey Gerrish.
However, without Senate action, the Ex-Im Board will continue to lack the quorum it lost—and thus its ability to operate as mandated by Congress. Given the lack of a quorum, as of summer 2018, there is $43 billion in transactions awaiting approval that Ex-Im estimates could support 250,000 U.S. jobs. This floor vote will allow the export credit agency to resume full lending operations and approve deals worth more than $10 million.
SBEA and NSBA have been long-time supporters of Ex-Im Bank, and believe it should remain a catalyst for the expansion of small-business exports while continuing to support businesses confronting aggressive foreign competition. The SBEA and NSBA urges Senators to vote favorably on confirming the full slate of committee-approved Ex-Im Board nominees to ensure we have a thriving Ex-Im that continues to support small exporters.
Click here to read the SBEA/NSBA letter to lawmakers.