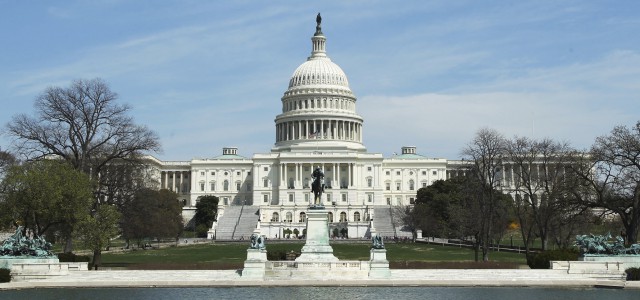 Senate Finance Advances USMCA
On Jan. 7, the Senate Finance Committee approved the approved the U.S.-Mexico-Canada Agreement (USMCA) implementing legislation, H.R. 5430, in a 25-3 vote, clearing the way for a Senate floor vote. Mexico has already ratified the revised USMCA. Canada is expected to take up the vote in its House of Commons after it reconvenes in late January.
Immediately upon returning from recess, the Senate Finance Committee opted to markup the measure, which the House passed by a vote of 385-41 last month on the last day in session. The agreement updates the North American Free Trade Agreement (NAFTA), the 1994 pact that governs more than $1.2 trillion worth of trade among the three nations, for the 21st century. There are a lot more rules in the USMCA on intellectual property and data, as well as labor and environmental protections. For the first time in a U.S. free trade agreement, the USMCA includes a stand-alone Chapter on SMEs. This chapter of the USMCA which will improve information-sharing, create a committee on SME issues and develops a framework for ongoing stakeholder input.
Democratic senators welcomed the new deal as a revised version of the Trump administration's originally negotiated USMCA. Many noted that it was the product of months of negotiations between House Democrats and the Trump administration. Most Republican lawmakers lauded the deal as a badly needed update to the 25-year-old NAFTA because of new rules on digital trade and other provisions.
Prior to the markup, Finance Committee Chairman Chuck Grassley (R-Iowa) suggested that the impeachment process could delay the floor vote by a month. Similarly, before the holiday recess, Senate Majority Leader Mitch McConnell (R-Ky.) said the Senate would likely not consider the trade deal until after the impeachment trial. House Speaker Nancy Pelosi (D-Calif.) has not yet sent the two articles of impeachment to the Senate, meaning the upper chamber cannot yet begin the president's trial.
When considered, USMCA is expected to pass with strong bipartisan support by the Senate, followed by the president's swift action signing it into law.
NSBA's small-business members support the new USMCA, as it will promote mutually beneficial trade leading to freer markets, fairer trade, and robust economic growth. Canada and Mexico are the top two export destinations for U.S. SMEs. When an American small business starts exporting, it's almost always to Canada or Mexico.