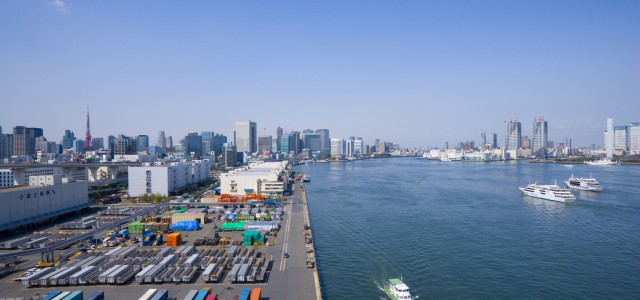 Senate Committee Examines Export Program
Today, the Senate Committee on Small Business and Entrepreneurship, under the leadership of Chairwoman Maria Cantwell (D-Wash.) and Ranking Member Jim Risch (R-Idaho), will hold a hearing on the reauthorization of the U.S. Small Business Administration's (SBA) State Trade and Export Promotion (STEP) program.
The STEP program is designed to help increase the number of small businesses that are exporting and to raise the value of exports for those small businesses that are currently exporting. The program was a three-year pilot trade and export initiative authorized by the Small Business Jobs Act of 2010. It was funded at $30 million for the first year and $8 million for the third year. The program expired at the end of 2013 and has yet to be extended.
The hearing, entitled "Growing Small Business Exports, Growing U.S. Jobs," will focus on the STEP program which has generated a 15:1 return-on-investment and has supported more than $900 million in small business exports. NSBA and its international trade arm, the Small Business Exporters Association recently sent a letter to Senate leadership urging their support of this important program.
Cantwell and Risch are working on a bill to extend the STEP program with improvements based on lessons learned from participating companies.
Testifying before the Committee will be: small-business owners from Washington, New Hampshire and Virginia as well as state export promotion agency officials. All will discuss various export promotion strategies and how the STEP program adds to these efforts. Watch the hearing live here.
According to the NSBA/SBEA 2013 Exporting Survey, there has been a marked increase among non-exporters who said they would be interested in starting to export their goods and/or services from just 43 percent in 2010 to 63 percent in 2013. The main barrier reported was a lack of information and an unclear understanding of where to start. This clearly shows the need for the STEP program.