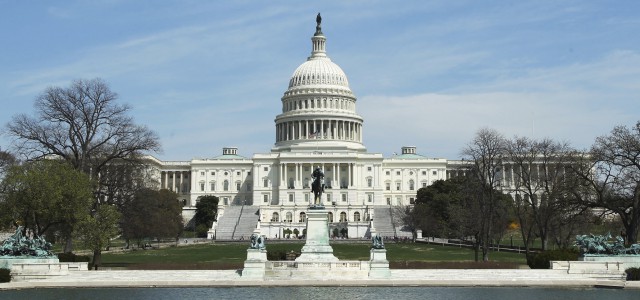 SBEA: Your Exporting Voice in Washington, D.C.
The Small Business Exporters Association is America's premier association for small and mid-sized exporters, and serves as the international trade arm of the National Small Business Association (NSBA), the nation's first small-business advocacy organization with more than 65, 000 members across the country. SBEA's member companies are a diverse group of small and mid-size exporters in a wide array of industries and geographic regions throughout the U.S.
As the nation's oldest and largest non-profit association representing small-business exporters, we work to influence pro-small-business policies that will help expand exporting as a viable option for all small businesses. We are a recognized leader on small-business export policy and have been outspoken on many critical small-business exporting issues.
Two staunchly nonpartisan organizations, NSBA and SBEA have a proud history of standing up for what's truly best for you—as determined by businesses like yours. We are proud to be your voice inside the D.C. Beltway.
Our mission here at SBEA is to ensure that the global marketplace is an open and inviting place for small firms to do business. We are the only association that advocates solely for small- and mid-sized exporting companies across all industries. We work closely with policymakers, government officials and export-specific stakeholders to educate them on the issues that impact the operations of small exporting firms and the communities they serve. Through our advocacy efforts we ensure that small exporting firms' needs are represented within the federal government.
Our highly-respected reporting from both SBEA and NSBA will keep members informed about what's happening in Washington and how it will affect their business. Members receive our Weekly Advocate e-newsletter, a publication that includes resources and articles on the latest legislation and government regulations facing small business.  We have regular membership conference calls which feature leaders in the exporting arena. Recent guest speakers include: U.S. Trade Representative Michael Froman and Eric Hirschhorn, Under Secretary of the U.S Commerce Department's Bureau of Industry and Security.
SBEA and NSBA members have played an instrumental role in some key pieces of legislation, including past reauthorizations of the Export-Import Bank of the U.S., the development of pro-exporting pilot programs and efforts to streamline federal export resources.
We encourage you to consider joining SBEA. With your support and the support of thousands of other small business owners, we can make a difference here in Washington, D.C. that will help businesses like yours compete globally.
Sincerely,
Todd McCracken                                            Jody Milanese
NSBA President                                              SBEA VP of Government Affairs