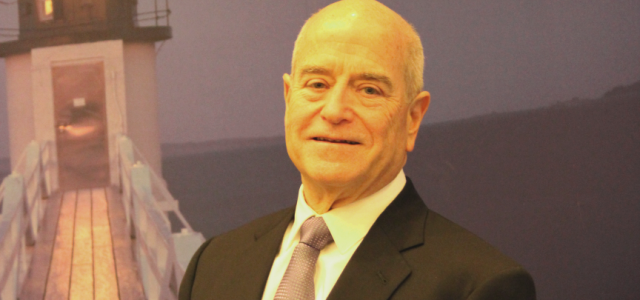 SBEA Member Spotlight: Raymond Arth of Phoenix Products, Inc.
Today, the Small Business Exporters Association (SBEA), the international trade arm of the National Small Business Association (NSBA), kicks off a Member Spotlight. SBEA will be recognizing a member to be featured in the newsletter and on our website at www.SBEA.org.
The featured member will highlight their exporting experiences, how their business has benefited and been affected by exporting, and their overall trade experiences in this global marketplace. These spotlights offer a great opportunity for small firms to share their stories with other SBEA members and the greater small-business community, as well as enhance the collective understanding of what it means to be a small- or mid-sized exporter today.
For our inaugural launch, SBEA is featuring Mr. Raymond Arth, President of Phoenix Products, Inc. in Avon Lake, Ohio. Phoenix Products was established in 1977 to manufacture faucets and related plumbing products, and still produces the majority of the faucets in its plant near Cleveland.
Mr. Arth has built a reputation as a pragmatic, thoughtful representative of small business and has continued to stay involved and engaged in a number of small-business organizations for more than 30 years. He has also testified numerous times before Congress and the Ohio Legislature on countless issues, and has held myriad leadership positions locally and nationally, including with the Council of Smaller Enterprises (COSE) and NSBA. In 2013, Mr. Arth was named the NSBA Lew Shattuck Small Business Advocate of the Year. In addition to his advocacy efforts, Mr. Arth has fostered a strong manufacturing business through a period when many others have folded.
As highlighted in Mr. Arth's profile, Phoenix Products' primary domestic markets are related to the Recreational Vehicle and Manufactured Housing industries, though Phoenix supplies traditional channels as well. Phoenix has exported into Canada for over thirty years and sells on a more limited basis to distributors in Costa Rica, Guatemala, Panama, Australia and to the U.S. territories of Guam and Puerto Rico. Their exports to Australia have just developed over the last year or two and they have recently focused their efforts to actively pursuing exporting partnerships in Mexico.
SBEA and NSBA are working to ensure the voices of small exporters are heard by lawmakers on Capitol Hill and small businesses personal exporting stories can be incredibly impactful. Members who are interested in being featured in a Member Spotlight, please click here to download the questionnaire and send it back to us today. In the meantime, please click here to read SBEA's first featured spotlight, Mr. Arth and Phoenix Products, Inc.