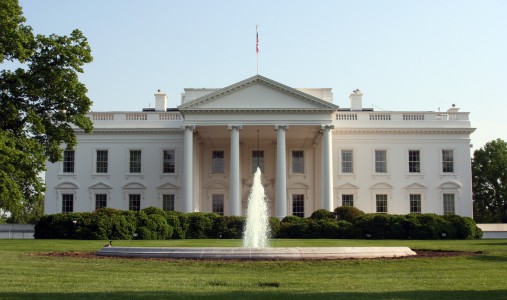 SBEA Attends White House Briefing on Global Trade
On Jan. 13, Jody Milanese, vice president of government affairs for the Small Business Exporters Association—the international trade arm of the National Small Business Association—met with and participated in a White House Business Council Trade Fly-In. At the roundtable, business leaders from across the country met with U.S. Secretary of Commerce Penny Pritzker, SBA Administrator Maria Contreras-Sweet, Deputy U.S. Trade Representative Robert Holleyman, Chairman and President of the Export Import Bank Fred Hochberg as well as other senior administration officials to discuss how international trade and exporting affect small businesses nationwide.
With more than 70 percent of the world's purchasing power and nearly 95 percent of its consumers located outside the United States, the discussion focused on the importance of the federal government and businesses working together to help more American companies grow their exports by reaching more international markets. E-commerce, trade agreements and greater trade finance options—all topics discussed in greater detail at the briefing—have dramatically increased access to markets around the world—making it easier and less risky for U.S. companies to export.
Administration officials spent a substantial amount of time highlighting the two significant trade agreements that the administration is currently negotiating: the Trans-Pacific Partnership (TPP) with eleven countries in the Asia-Pacific region and the Transatlantic Trade and Investment Partnership (T-TIP) with members of the European Union. These two agreements would cover 60 percent of American exports and 84 percent of foreign direct investment (FDI), both expanding some existing trade agreements and creating opportunities for free trade with more countries. It is the aim of the administration to conclude negotiations on TPP in the next few months. Any progress on TPP will only further advance the early stages of the T-TIP talks.
In order for these and other trade agreements to be successful, President Barack Obama is urging Congress to reauthorize the President's Trade Promotion Authority (TPA) as one of the first legislative acts of the 114th Congress. TPA was previously reauthorized in 2002 and expired in 2007. In order to further facilitate and conclude both TPP and T-TIP, the president will need TPA which allows him to enter into reciprocal trade agreements and requires that legislation for implementing the agreement be considered on a defined timeline without amendments. Both Senate Finance Committee Chairman Orrin Hatch (R-Utah) and House Ways and Means Committee Chairman Paul Ryan (R-Wis.) have indicated that passing TPA legislation will be a top priority in the new Congress.
All the speakers emphasized that under President Obama's leadership, the U.S. is spearheading the most significant trade agenda in history. This briefing allowed administration officials to hear directly from small business leaders who are exporting goods and services, and find out from them the challenges they face in accessing new markets, reaching more customers and expanding globally.