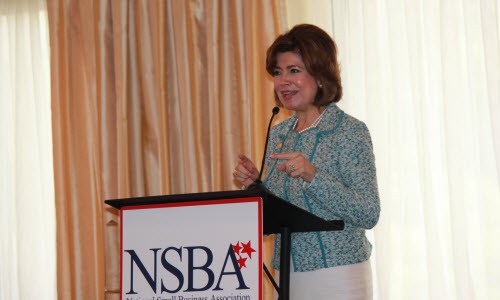 SBA to Award $17 Million for Small Biz Exports
U.S. Small Business Administration (SBA) Administrator Maria Contreras-Sweet recently announced that as of April 8 states are now able to apply for cooperative agreements for the State Trade and Export Promotion (STEP) program, a key tool to help America's small businesses increase exports and create jobs in the U.S. For fiscal year (FY) 2015, the STEP program was funded $17.4 million to award to states by Sept. 30, price 2015, a considerable increase compared to the $8 million that Congress allocated for the program in 2014.
This year, the SBA expects to provide up to 30 awards, selected by a competitive process. Through the program, competitive awards can be made to the 50 states, District of Columbia, Commonwealth of Puerto Rico, Virgin Islands, Guam, American Samoa and Commonwealth of Northern Mariana Islands. The amount awarded to states is based on their approved project plan and budget.
The SBA continues to highlight the success of the program by showing strong results, with STEP awardees reporting positive returns. In fact, last year alone, the agency exceeded their record for trade finance by supporting $3.1 billion in exports, according to a statement from Administrator Contreras-Sweet.
NSBA and SBEA have long supported the STEP program as it helps create jobs while simultaneously expanding trade activities of small businesses. In a letter of support sent last year, NSBA and SBEA believe that the presence of small businesses in America's global trade strategy must continue to increase and the government needs to ensure that they facilitate the exporting process. The STEP program takes strides to enhance small-business access to government exporting experts as well as the myriad avenues to connect them with global buyers.
The STEP Program announcement was posted at www.grants.gov, identified by funding opportunity number OIT-STEP-2015-01. The application period will be from April 8 through May 20, 2015. To view additional information about the program, please click here.