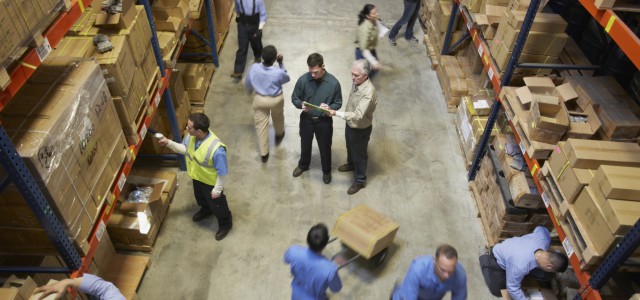 SBA Announces STEP Awardees
The U.S. Small Business Administration (SBA) recently announced that 24 states will receive awards to support activities to increase exporting by small businesses. The State Trade and Export Promotion (STEP) program for fiscal year (FY) 2014 was funded $8 million to award by Sept. 30, 2014. This concludes the third round of awards in which 49 state applications were received.
The STEP program, administered by the SBA, is designed to help increase the number of small businesses that are exporting and to raise the value of exports for those small businesses that are currently exporting. Authorized by the Small Business Jobs Act of 2010, the program was funded for the first two rounds at $30 million per year. Through the STEP program, competitive awards can be made to the 50 states, District of Columbia, Commonwealth of Puerto Rico, Virgin Islands, Guam, American Samoa and Commonwealth of Northern Mariana Islands. Amounts awarded to states are based on their approved project plan and budget. According to the SBA, the program has produced strong results with awardees reporting positive returns.
"Exporting provides tremendous opportunities for America's small businesses that are looking to expand and create jobs. The STEP program is another way that the U.S. Small Business Administration is partnering with states to give small businesses the tools and resources they need to take their business to the next level," said SBA Administrator Maria Contreras-Sweet.
The economic difficulties in recent years, coupled with ongoing outsourcing, have put small businesses at a distinct disadvantage in the global economy. While an increase in exports helps boost GDP and stimulate growth, small and medium-sized enterprises (SME's) rely heavily on exporting to reach new global markets and expand their customer base, and they need the resources to do it.
The latest NSBA/SBEA Small Business Exporting Survey reported that more small businesses are exporting today than just three years ago; and there has been a marked increase among non-exporters who said they would be interested in starting to export their goods and/or services from just 43 percent in 2010 to 63 percent in 2013. Furthermore, small exporting firms actually account for 98 percent of all exporting firms and 33 percent of U.S. exporting value, according to the U.S. Census Bureau. Not only is small-business exporting important to the U.S. economy, exporting is important to small business: the International Trade Commission calculated that small exporting firms averaged 37 percent revenue growth between 2005 and 2009 compared to the decline of seven percent for non-exporting firms.
The presence of SME's in America's global trade strategy must continue to increase and the government needs to ensure that they facilitate the exporting process. The STEP program takes strides to enhance small-business access to government exporting experts as well as the myriad avenues to connect them with global buyers.
As such, NSBA/SBEA is pleased to endorse the STEP program as it helps create jobs while simultaneously expanding trade activities of small businesses.
For a list of awardees and more information on the STEP program, click here.