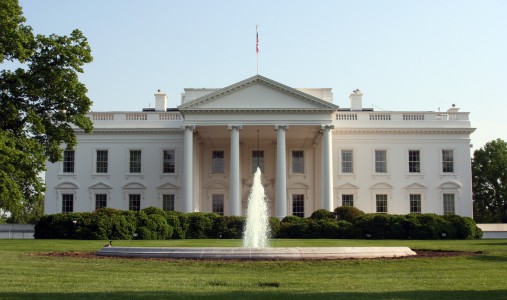 Obama Calls for Renewal of Ex-Im, TPA
On March 26, as part of his push for his trade policy agenda, President Barack Obama attended a meeting with local elected officials and small-business exporters to discuss the importance of trade in creating good-paying jobs in the U.S.
At the meeting, the president reiterated his comments made during his State of the Union address earlier this year, stating that his top priority is to make sure the U.S. continues the economic momentum, to grow businesses and create jobs; by ensuring U.S. goods and services have access to global markets. The president highlighted that 95 percent of the world consumers live outside the U.S. borders and is the reason why he is pursuing trade promotion authority (TPA) that would grant him trade negotiating power and allow him, working in conjunction with Congress, to open markets and ensure a level playing field that is good for American businesses and workers.
Earlier that same week, President Obama spoke at the SelectUSA Investment Summit, an event that brings together investors from all over the world, as well as economic development organizations from across the U.S., high-level government officials, and others working to facilitate investment in the U.S.
During the opening day of the summit, the president emphasized that the U.S. has free trade agreements with 20 countries around the world, markets that together reach about 700 million people and $7 trillion in GDP. However, he reiterated that more can be done to not only provide good-paying jobs for Americans, but also open more foreign markets for American businesses by Congress approving TPA and reauthorizing the Export-Import Bank of the United States (Ex-Im Bank)—both of which continue to face deep partisan difficulties. In his remarks, the president said that he and Congress are working together on bipartisan TPA legislation, as well as completing work on trade deals with countries in the Asia-Pacific and Europe. The president also expressed confidence in their ability to work together to reauthorize the Ex-Im Bank and give U.S. businesses one more tool that they need to compete.
For the most part, Republicans support the president's trade plans, but a majority of Democrats are still skeptical about granting the president trade authority—a critical tool for Congress to update and assert its role in trade policy and benefits to current and future negotiations. An essential step for advancing trade agreements, TPA assures partner countries that any agreement they reach with the U.S. has the support of Congress. Talks continue in the Senate on a bipartisan TPA bill which may be introduced mid-April.
The fate of the Ex-Im Bank remains a divisive issue among Republicans. Ex-Im plays an integral role enabling U.S. companies—particularly small businesses—to export goods and services around the world thus creating and maintaining thousands of U.S. jobs. While the struggle for headway on Ex-Im Bank reauthorization continues in Congress, some lawmakers are taking action to move in a positive direction, calling for renewal of the Bank's charter which is set to expire on June 30, 2015.
There are currently two bills to renew Ex-Im in the Senate and two bills pending in the House. Sens. Mark Kirk (R- Ill.) and Joe Manchin (D-W.Va.) introduced a bipartisan bill, Export-Import Bank Reform and Reauthorization Act of 2015 (S. 819), and Senate Small Business and Entrepreneurship Committee member, Senator Jeanne Shaheen (D-N.H.), introduced the Promoting U.S. Jobs through Exports Act of 2015 (S.824). Both Senate bills are awaiting review by the Senate Committee on Banking, Housing, and Urban Affairs. On the House side, Rep. Stephen Fincher (R-Tenn.) introduced the NSBA/SBEA-supported bill, the Reform Exports and Expand the American Economy Act (H.R. 597), and Rep. Maxine Waters (D-Calif.), Ranking Member in the House Financial Services Committee, is the lead on legislation (H.R. 1031) similar to Senator Shaheen's bill. Both House measures are pending review by the House Financial Services Committee. To read the NSBA article outlining these bills in more detail, please click here.