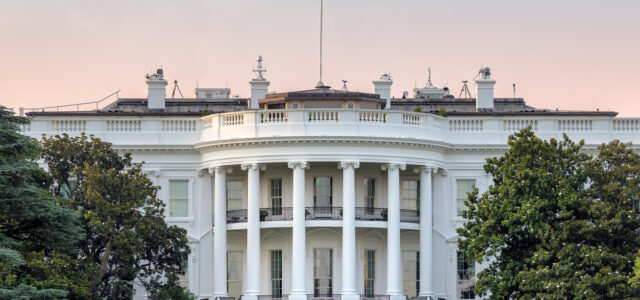 NAFTA Renegotiations Update
Talk is continuing to grow that President Donald Trump may pull the U.S. out of the North American Free Trade Agreement (NAFTA) with Canada and Mexico and terminate the accord. The fourth round of talks finish in Washington, DC this week, and the negotiations are surrounded by gloom and angst for those with the most invested in the trade deal's future.
Trump has vowed to renegotiate NAFTA on terms that are better for U.S. workers and businesses, but some of his proposals have drawn opposition from some business groups and seem unlikely to ever be accepted by Canada and Mexico. As a result, there is increased anxiety that the three countries will not be able to agree to a deal, and Trump will terminate the trade deal after the planned seven rounds of talks are concluded at the end of the year.
Many in the business community have argued that withdrawing from NAFTA would bring steeper tariffs, job losses and higher prices for consumers. Further, withdrawing would also make it much less likely that any country would want to negotiate new bilateral trade deals with the current administration. This would further hurt U.S. exporters that argue they have already lost plenty of ground while other nations forge new trade agreements.
Two contentious proposals from President Trump are causing consternation for many U.S. businesses, as well as Canada and Mexico. The first is a sunset clause that would require the three nations to periodically vote to keep the deal in place or face NAFTA's expiration in five years. Critics of the language say including it would effectively end NAFTA, since its life would be hanging on a thread and businesses would no longer make investments based on the certainty of the deal's trade rules.
The U.S. also unveiled a rules-of-origin proposal that would require cars and trucks to include a greater percentage of U.S. and North American parts to maintain coveted tariff-free access under the deal. On auto manufacturing, the U.S. reportedly want at least 85 percent North American content and 50 percent U.S. content in vehicles that can travel duty-free between the NAFTA countries – a rule they want U.S. manufacturers exempted from. Currently, vehicles have to have 62.5 percent North American content to be duty-free, but it can come from any of the three countries. Further, disagreements over U.S.-backed changes to the trade deal's dispute settlement systems are yet another obstacle.
Meanwhile, both Republicans and Democrats on Capitol Hill have expressed concern about Trump's repeated threats to leave the agreement if a reworked deal doesn't better favor the United States.
The three nations initially set an end-December deadline, citing the need to avoid a Mexican presidential election next year. Privately, officials now say that if the negotiations need to be extended, they could run till the end of February without causing too many problems.