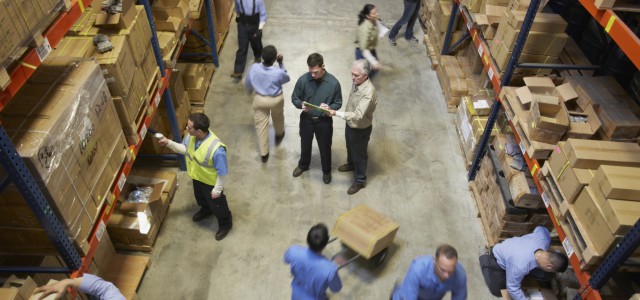 Labor Council Works on U.S.-Peru Trade Agreement
On Oct. 17, the Labor Affairs Council of the U.S.-Peru Trade Promotion Agreement (PTPA) convened and issued a joint statement regarding their second meeting held in Lima, Peru.  The Labor Affairs Council oversees the implementation of and reviews progress made under Chapter 17 (Labor Chapter) of the TPA, including the activities of the Labor Cooperation and Capacity Building Mechanism established under the agreement. The Council is comprised of cabinet-level or equivalent representatives, who may be represented on the Council by their deputies or high-level designees.
During the meeting, the parties reaffirmed their continued commitment to guarantee full implementation of the Labor Chapter and discussed ongoing cooperation on matters related to preventing and eliminating child labor and combating forced labor and discussed areas for future cooperation, such as capacity building for labor inspections.
Furthermore, the parties exchanged information regarding implementing the Chapter, including activities to strengthen institutional capacity to support the enforcement of labor laws, strengthening institutional capacity for labor administration, which includes the labor inspectorate, and promoting and protecting fundamental labor rights, including matters related to different forms of labor contracting.
The Council also held a public session that same afternoon which attracted the participation of representatives from union organizations, the private sector, and other interested persons.
The U.S.-Peru Trade Promotion Agreement Implementation Act was signed into law on Dec. 14, 2007, and was enacted on Feb. 1, 2009. This agreement eliminates tariffs and other barriers to goods and services, provides a secure and predictable legal framework for investors, and strengthens the protections for intellectual property rights, workers and the environment. The PTPA is the first U.S. trade agreement in force that incorporates enhanced labor and environmental protection standards.
Currently, Peru is the 36th largest goods trading partner with the U.S. In 2013, the two-way trade of goods between the U.S. and Peru totaled $18.2 billion, with U.S. goods exports to Peru at $10.1 billion.
More information on PTPA is available on the U.S. Trade Representative's (USTR) website. Please click here to view the USTR's press release.