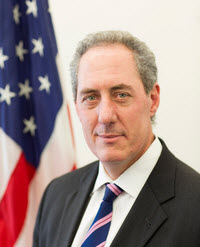 Call with USTR Michael Froman – May 13, 2014
Click below to download the podcast of the May 13 call hosted by SBEA featuring U.S. Trade Representative Michael Froman. During his remarks, Ambassador Froman provided an overview of the President's trade agenda and discussed the important benefits that small and medium sized businesses stand to gain from the trade agreements currently being negotiated.
Click here for more from the USTR on small business.
Click here for T-TIP Opportunities for small exporters.
Click here for details on expanding trade with the EU.