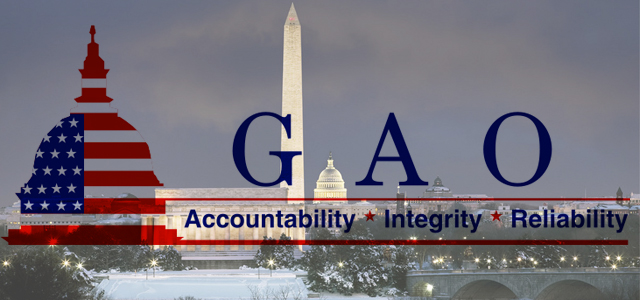 GAO Report: Federal Export Coordination is Lacking
The Government Accountability Office (GAO) recently released a report on the Trade Promotion Coordinating Committee (TPCC), an interagency taskforce charged with ensuring coordination and development of a government-wide export promotion plan. The TPCC comprises 20 agencies and lists seven core agencies with which it works: the Departments of Commerce, State and Agriculture, along with the U.S. Export-Import Bank, the Overseas Private Investment Corporation, the U.S. Trade and Development Agency, and the U.S. Small Business Administration (SBA).
At the request of House Small Business Committee Chairman Sam Graves (R-Mo.), the GAO began back in February 2013 their analysis on federal export promotion resources available to TPCC agencies. The findings assess how TPCC complies and reports information and how existing resources match up with stated exporting goals – in short: not well.
What GAO found is that, "…[the TPCC] neither reports nor compiles information on how federal export promotion resources align with government-wide priorities. As a result, decision makers lack a clear understanding of the total resources dedicated across the country and around the world by TPCC member agencies to priority areas…"
The report highlighted areas of lacking information including the goals of increasing exports among small- and mid-sized businesses. GAO went on to state that, while the TPCC has, since the start of the National Export Initiative (NEI), reported on government-wide goals and provided status updates on those goals, it has failed to detail how various agency resources are allocated to support such goals.
Despite record-high exporting in June of 2013, according to Census data, the absence of tangible and useful data is prohibitive in determining whether or not agencies are doing enough to promote exporting, particularly to smaller businesses.
This lack of coordination underscores a broader problem facing small- and mid-sized exporters. According to a May 2013 survey from SBEA and the National Small Business Association, there was a notable drop among non-exporters who said lack of goods or services to export was their main barrier to selling internationally. Today, their main barrier is a lack of information and an unclear understanding of where to start.
In that survey, SBEA found that nearly half of small-business exporters spend a minimum of a few months as well as an average of 8.4 percent of their annual operating revenue preparing to export. The GAO report—along with SBEA's findings—is clear evidence for the need to make exporting more accessible for Americas' small businesses. Two of the top three recommendations to improve federal exporting  were that the government should improve availability of information and consolidate federal agencies to provide a one-stop-shop.
SBEA and NSBA have been outspoken proponents for the development of a one-stop-shop as well as ensuring reliable information and data—the GAO report clearly makes the same case.
Please click here to read the complete report.