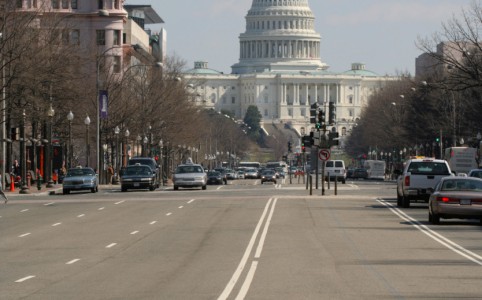 SBEA Members Invited to Ex-Im Coalition Fly-In
SBEA Members are Invited:
Exporters for Ex-Im Coalition Fly-In
Washington, D.C.
February 24 – 25, 2014
The Export-Import (Ex-Im) Bank of the U.S. plays an integral role in enabling U.S. companies to export goods and services around the world thus creating and maintaining thousands of U.S. jobs.
With less than six months left until the Bank's charter expires, Congress continues to wrestle with what to do about the Bank's future. Unless reauthorized by Congress, the Banks' current charter is set to expire on June 30, 2015. As this deadline is fast approaching, NSBA and SBEA are calling on your help to secure a long-term reauthorization so that Ex-Im can remain a catalyst for the expansion of small-business exports, enabling economic growth and job opportunities across the country.
We encourage you to attend the Exporters for Ex-Im Fly-In event in Washington, D.C. on February 24-25, 2015. You will be joined by other companies and organizations and meet with members of Congress and their staff to explain the impact that Ex-Im has on your business and the companies you supply with services and products.
Your participation will help highlight the thousands of jobs across hundreds of congressional districts that Ex-Im Bank supports. It is critical for members of Congress to hear from you – your messages and stories will demonstrate the positive impact of Ex-Im Bank has played in your company, your employees and you.
We hope you can attend this important event. There is no cost to attend, but registrants are responsible for your own travel and hotel, if needed. The registration link will direct you to the hotel room block at the Marriott Renaissance, 999 9th Street NW, Washington, DC 20001.
Tentative Schedule of Events
Tuesday, February 24
Afternoon: Legislative Briefing and Hill Preparation
Evening: Reception
Location: Marriott Renaissance, 999 9th Street NW, Washington, DC 20001
Wednesday, February 25
Morning: Breakfast Program
Location: Marriott Renaissance, 999 9th Street NW, Washington, DC 20001
9:30 – 4:00 p.m. Meetings with Members of Congress and staff
Location: Capitol Hill