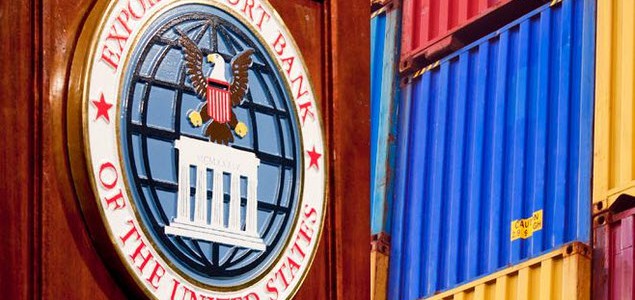 Export-Import Bank: Where we Stand Today
Now that Congress has approved a temporary extension of the Export-Import Bank of the U.S. (Ex-Im Bank), attention turns to the next hurdle: a long-term reauthorization. Passed as part of the government funding continuing resolution (CR) in mid-September, Ex-Im Bank's temporary extension only provides funding through June 30, 2015.
On Oct. 14, two senior House lawmakers unveiled a bipartisan bill to reauthorize Ex-Im Bank and impose new requirements intended to protect taxpayers. The measure would provide for a long-term extension of the Bank's charter along with a number of reforms in areas such as governance, anti-corruption safeguards, and ways to further facilitate small business exporting.
As the official export credit agency of the U.S., Ex-Im Bank helps finance American exports of manufactured goods and services, with the objective of contributing to the employment of the U.S. workforce, primarily in circumstances when alternative financing is not available.
The unveiling of this proposal, drafted by House Financial Services Committee Vice Chairman Gary Miller (R- Calif.), and Ranking Member Maxine Waters (D- Calif.), occurs in the midst of outspoken opposition from the most conservative corners of the Capitol on whether the Bank should be reauthorized. The bill seeks to find a middle ground by combining a long-term reauthorization of Ex-Im Bank for five years through Sept. 30, 2019 with new requirements to safeguard taxpayers through reinforcing its risk and fraud protections. While the measure is not expected to get much traction in the current Congress, it could potentially serve as a foundation for a compromise in the coming year.
Underscoring the bank's importance—not only to exporters but to the federal budget—Ex-Im Bank recently announced that it transferred $675 million in deficit-reducing receipts to the U.S. Treasury's General Fund for fiscal year (FY) 2014. Furthermore, in each of the last two years, Ex-Im Bank sent nearly $1 billion to the U.S. Treasury and, over the last two decades, Ex-Im Bank has generated a surplus of more than $7 billion for U.S. taxpayers.
For FY2013, Ex-Im supported more than $27 billion in export sales and approximately 205,000 American jobs, at no cost to the taxpayers. In fact, this past year, the Bank set a new record in its support for small business, approving more than 3,400 small-business transactions and small business accounted for nearly 90 percent of the Bank's transactions.
SBEA is working to ensure that reauthorization of the Bank is done in a timely manner and done in a way to support long-term stability for the countless small- and mid-size exporters who rely on it.