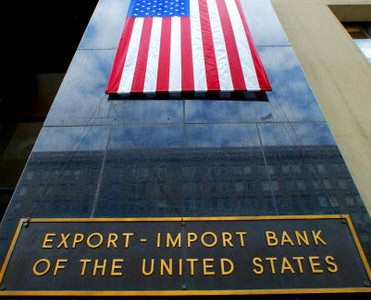 Ex-Im Reauthorization Included in CR
With only 21 days left until the Export-Import Bank of the U.S. (Ex-Im) charter expires, House Republican leaders are considering extending the Bank's charter through June 2015. Ex-Im was last reauthorized in May 2012, and the Bank's current charter expires on Sept. 30.
Ex-Im is an independent federal agency that helps create and maintain U.S. jobs by filling gaps in private export financing at no cost to American taxpayers. Ex-Im provides a variety of financing mechanisms, including working capital financing, export-credit insurance and financial guarantees to help foreign buyers purchase U.S. goods and services.
Ex-Im reauthorization will be a part of the government funding bill that will be debated and voted on later this week. The continuing resolution (CR), which will keep the government open from Oct. 1 to Dec. 11, is also likely to ultimately include a provision which will keep Ex-Im open in the near-term. The newly-released House version of the CR extends Ex-Im Bank through June 30, 2015.
House Speaker John Boehner (R-Ohio) has said that House Financial Services Chairman Jeb Hensarling (R-Texas)—an original opponent of Ex-Im—now thinks a short-term extension of Ex-Im is "in order." Boehner added that no final decisions have been made whether the Bank would be addressed in the CR or separately.
Meanwhile, Rep. Stephen Fincher (R-Tenn.) has shown some Republican House members a top-line draft proposal of legislation that reauthorizes Ex-Im for five-years. He is hoping to gain some support for the measure, but there is no set timeline for introduction.
Fincher's legislation would reverse Ex-Im guidelines that prevent financing for overseas power plants that decline to adopt greener technology. According to the proposal, additional reforms would limit the Bank's president to serving two, four-year terms. It would also increase financial disclosures among the Bank's employees and contractors, similar to lobbying disclosures.
Fincher, a member of the House Financial Services Committee, voted against Ex-Im reauthorization in 2012 because it lacked reforms and now is at the forefront among House Republicans urging Ex-Im reauthorization.
Fincher's proposal could serve as the foundation for a longer-term Ex-Im reauthorization package following the short-term reauthorization.
NSBA has been an outspoken proponent of reauthorizing the Bank, as it is often the only financing resource available to many small exporting firms. NSBA encourages small-business owners to voice their support for Ex-Im to their members of Congress through letters.