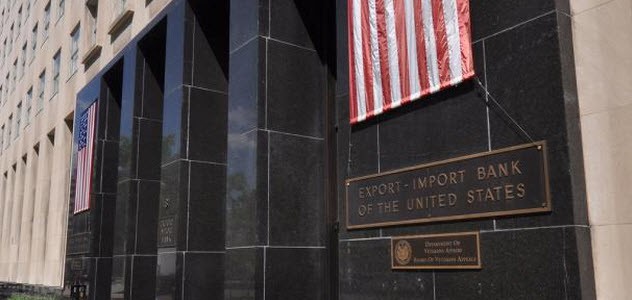 Ex-Im Debate Revived with House Bill Introduction
On Jan. 28, Rep. Stephen Fincher (R-Tenn.) introduced a bill, Reform Exports and Expand the American Economy Act (H.R. 597) which would reauthorize the Export-Import Bank of the U.S. (Ex-Im Bank) for five-years along with a number of reforms. The Bank's charter was in severe jeopardy last September, however, Congress granted a temporary reauthorization through June 2015. Although, this bill has the support of 57 cosponsors, the fate of Ex-Im remains a divisive issue among Republicans and will continue to be subject to intense debate by lawmakers.
Ex-Im Bank is an independent federal agency that helps create and maintain U.S. jobs by filling gaps in private export financing at no cost to American taxpayers. Ex-Im provides a variety of financing mechanisms, including working capital financing, export-credit insurance and financial guarantees to help foreign buyers purchase U.S. goods and services.
In fiscal year (FY) 2014 alone, Ex-Im approved $20.5 billion in total authorizations, supporting an estimated $27.5 billion in export sales and approximately 164,000 American jobs. Of the 3,746 transactions Ex-Im Bank approved in FY 2014, nearly 90 percent supported American small businesses.
In addition to extending the Bank's authority through Sept. 30, 2019, H.R. 597 would impose 31 reforms on the Bank including a proposed reduction of the institution's lending cap from $140 billion to $130 billion and an increase in reporting requirements. It would also require Ex-Im to report annually to Congress on its programs to support small and medium-sized businesses. The measure would also require an independent audit of the Bank's activities and create a more clearly defined role for the chief risk officer.
On the Senate side, Senate Banking Committee Chairman Richard Shelby (R-Ala.) has signaled that he would be willing to support reauthorizing the Ex-Im Bank, as long as it is reformed to help small businesses. Thus far, no plans have been made for a Senate Ex-Im reauthorization bill to be introduced.
NSBA, and its international trade arm, the Small Business Exporters Association (SBEA), support H.R. 597 as it would enact reasonable reforms and a long-term renewal of Ex-Im's charter, enhancing the Bank's long-term planning and provide more assurance to small business exporters that use it.
NSBA and SBEA encourage small-business owners to voice their support for Ex-Im to their members of Congress through letters.
To read NSBA and SBEA's letter of support click here.
To read a detailed piece in support of Ex-Im Bank by NSBA president and CEO Todd McCracken published in the Wall Street Journal, click here.