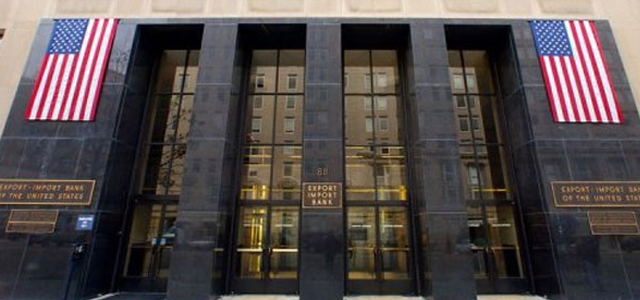 Ex-Im Debate Moves Forward, Reauth Push Continues
With only a few short months remaining for Congress to reauthorize the Export-Import Bank of the U.S. (Ex-Im Bank), lawmakers held a joint hearing with the House Financial Services Subcommittee on Monetary Policy and Trade and the Oversight and the Government Reform Subcommittee on Health Care, Benefits and Administrative Rules entitled "Oversight of Efforts to Reform the Export-Import Bank." The hearing examined the Ex-Im Bank's current authorization and role, the implementation of the 2012 reauthorization, and its progress on implementing the recommendations made by the Government Accountability Office (GAO) and the Bank's Office of Inspector General.
Ex-Im Bank is an independent federal agency that helps create and maintain U.S. jobs by filling gaps in private export financing at no cost to American taxpayers. Ex-Im provides a variety of financing mechanisms, including working capital financing, export-credit insurance and financial guarantees to help foreign buyers purchase U.S. goods and services. The Bank operates under a renewable charter which is currently set to expire on June 30, 2015.
The hearing was led by Rep. Jim Jordan (R-Ohio), Chairman of the Oversight and Government Reform Subcommittee on Health Care, Benefits and Administrative Rules. Testifying on behalf of Ex-Im was Fred Hochberg, Chairman and President, Mike McCarthy, Acting Inspector General, and Mark Thorum, Assistant Inspector General for Inspections and Evaluations. The other witnesses on the panel included: Nathan Sheets, Under Secretary for International Affairs, U.S. Department of Treasury; and Kimberly Gianopoulos, Director, International Affairs and Trade, Government Accountability Office.
Ex-Im Chairman Hochberg focused his testimony primarily on the progress the agency has made over the last several years. Since its reauthorization in 2012, Hochberg stated that Ex-Im has continued to support U.S. private sector job growth, including 164,000 jobs in the past year alone, and that the agency has generated revenue, sending $678 million to the Department of Treasury for deficit reduction. He went on to state that in the past three years Ex-Im has implemented all of the requirements called for in the 2012 reauthorization bill. These requirements included examining the Bank's support for small business and during the hearing; Hochberg reported that 90 percent of Ex-Im's transactions directly supported U.S. small businesses.
As expected, the discussion was divided along party lines, Democratic members of the committee being mostly in favor of the Bank's renewal and Republican members in opposition. House Finance Committee Chairman Jeb Hensarling (R-Texas), who stands firmly against the Bank, has stated that the panel will hold more hearings but has not committed to allowing a bill to move through the committee process.
With the expiration of the Bank's charter fast approaching, mounting support for Ex-Im reauthorization continues. In the past few months several variations of bills to reauthorize Ex-Im have been introduced in both chambers of Congress. Recently, a bipartisan group of 26 governors sent a letter calling on Congress to approve long-term, multi-year renewal of the Bank.
NSBA, and its international trade arm, the Small Business Exporters Association (SBEA), are actively lobbying Congress to enact a longer renewal of Ex-Im Bank's charter in order to enhance the Bank's long-term planning and provide more assurance to small businesses involved in Ex-Im-supported transactions. NSBA and SBEA encourage small-business owners to voice their support for Ex-Im to their members of Congress through letters.
For additional information, including witness testimony and a hearing memo, please visit the House Financial Services Committee's website.