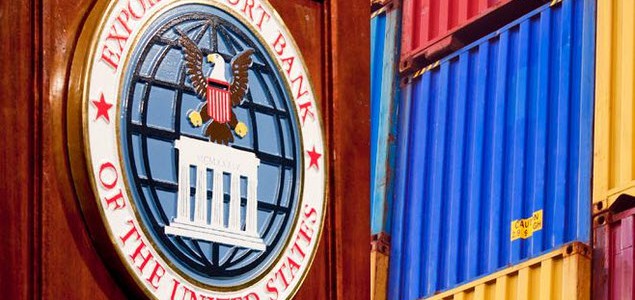 Ex-Im Bank's Charter Expires
At midnight on June 30, the charter of the Export-Import (Ex-Im) Bank of the United States expired since Congress failed to reauthorize the Bank before recessing last week, with all new projects being considered by Ex-Im frozen until Congress acts and the Bank will exist only to service existing ones which could take years to wind down.
Ex-Im, an independent federal government agency, is the official export credit agency (ECA) of the U.S., and helps to create and maintain U.S. jobs by filling gaps in private export financing at no cost to the American taxpayers—providing a variety of financial mechanisms, including working capital financing, export-credit insurance and financial guarantees to help foreign buyers purchase U.S. goods and services.
It is a troubling setback for an agency that has long been reauthorized—16 times—and has enjoyed 81 years of continuous operation with the support of the last 13 presidents—both Republicans and Democrats. However, this time around, led by House Financial Services Committee Chairman Jeb Hensarling (R-Texas), the debate has pitted him and the ideological purists of the Republican party's conservatives against its pro-business centric members.
Although Ex-Im will not technically be shutting its doors immediately, it will not be approving new transactions, will slowly shrink as it completes those existing contracts, lay off employees, hurt U.S. jobs and will ultimately cost hundreds of millions of dollars in lost overseas contracts, making American companies less globally competitive. Without it, small businesses are at a greater risk for losing most of their open account buyers to European and Asian competitors who receive massive amounts of support in export financing and foreign receivables insurance from their own export credit agencies.
Ex-Im's champions in both chambers—Sens. Mark Kirk (R-Ill.), Maria Cantwell (D-Wash.) and Heidi Heitkamp (D-N.D.) and Reps. Stephen Fincher (R-Tenn.), Maxine Waters (D-Calif.) and Steny Hoyer (D-Md.)—have used news conferences, hearings, floor speeches and procedural maneuvers to urge their leadership to bring its renewal up for a floor vote. But neither Rep. Hensarling nor Senate Banking Chairman Richard Shelby (R-Ala.) will mark up a stand-alone bill, lending huge momentum to the opposition's cause.
The fight for reauthorization is not over yet; Sen. Cantwell and other supporters plan to meet with President Barack Obama on July 8 to ask for his backing for a renewal in early July. This may be possible, it could be included as an amendment to the must-pass Highway transportation funding bill (S. 1647) that expires at the end of July, or even as a stand-alone bill.
It appears a majority of members in both chambers would support renewal. Sixty-five senators voted against killing an Ex-Im reauthorization amendment to the defense authorization bill — a proposal that was later withdrawn. More than 240 House members are cosponsors of at least one of two renewal bills, though substantial differences remain, particularly over provisions to remove the administration's restrictions on financing for coal projects.
NSBA and its international trade arm—the Small Business Exporters Association (SBEA)—have been urging lawmakers to reauthorize the Ex-Im Bank as soon as possible in July. Reauthorizing Ex-Im sends a message to the world that the U.S. remains fully engaged as an exporting nation. That is a vital message as Ex-Im Bank remains a catalyst for the expansion of small-business exports while continuing to support businesses confronting aggressive foreign competition.
NSBA/SBEA members voted Ex-Im Bank reauthorization among NSBA's top 10 priorities for the 114th Congress.
We strongly urge you to take a few moments TODAY and send a pre-drafted letter to your lawmakers calling for their support of Ex-Im reauthorization.