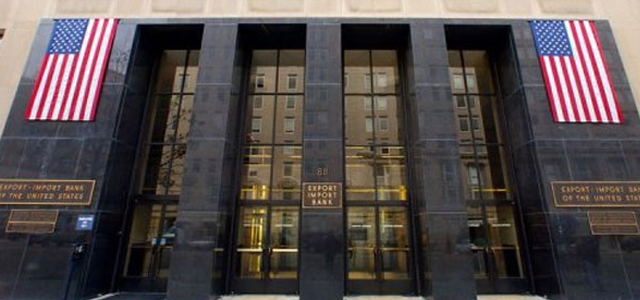 Ex-Im Bank 2016 Annual Report
On Jan. 4, the Export-Import Bank of the United States (Ex-Im) released its Fiscal Year 2016 Annual Report highlighting its support of more than $8 billion in U.S. exports and an estimated 52,000 U.S. jobs. According to the report, Ex-Im also transferred $284 million in deficit-reducing receipts to the U.S. Treasury's General Fund for fiscal year 2016.
Ex-Im is a self-sustaining, independent federal agency that supports and maintains U.S. jobs by filling gaps in private export financing at no cost to American taxpayers. The Bank provides a variety of financing mechanisms, including working capital guarantees and export credit insurance, to promote the sale of U.S. goods and services abroad. Almost 90 percent of its transactions directly serve American small businesses.
In fiscal year 2016, Ex-Im approved $5 billion in total authorizations to support an estimated $8 billion in U.S. export sales. Since 2009, the Bank has supported more than 1.4 million American jobs in communities across the country and sent $3.8 billion of surplus to the U.S. Treasury for deficit reduction.
Among the highlights in the 2016 Annual Report are the following:
• Ex-Im authorized $5 billion supported $8 billion in exports at no cost to American taxpayers.
• Ex-Im supported 52,000 American jobs.
• Small business authorizations continued to represent nearly 90 percent of all Ex-Im authorizations.
• Ex-Im sent $284 million to the U.S. Treasury for debt reduction.
• Ex-Im Bank had a default rate of 0.266 percent as of September 30, 2016
Small business exporters can learn about how Ex-Im products can empower them to increase foreign sales by clicking here. For more information about Ex-Im, please visit www.exim.gov.
NSBA has long supported Ex-Im Bank as it helps U.S. companies, including small businesses, sell their products overseas, create jobs for American workers, and grow the U.S. economy.