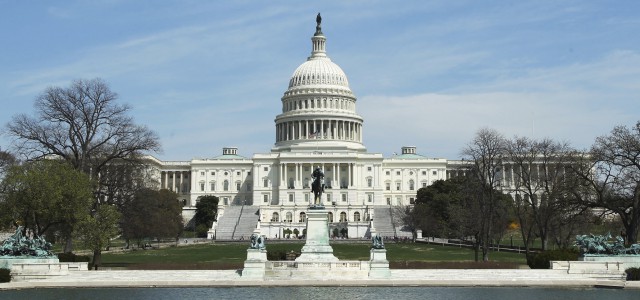 Congress Returns with a Full Legislative Plate
Neither the House nor the Senate are in session this week, however, both will return next week to finish out the last few "must-pass" pieces of legislation before the midterm elections in November.
Congress will only be in for two weeks in September, and it is expected that leaders in both chambers will attempt to pass an omnibus appropriations bill to keep the government funded through the end of the year. So far, the House has passed seven of its 12 spending bills for FY2015 but the Senate has not passed any. None are expected to be signed into law by the time the new fiscal year starts Oct. 1, 2014; therefore, a continuing resolution (CR) needs to pass in order to keep the government operating beyond the start of the fiscal year.
Most speculate that Congress will adopt at least two FY 2015 CRs. The first will be in place from Oct. 1 to the middle of Dec. when the lame duck session is expected to end. A second CR will then likely be adopted that will either last through about the middle of March if Republicans win control the Senate or possibly through the full year if they do not.
Upon Congress' return, many of the same familiar tax issues—extenders, the Marketplace Fairness Act, and the Internet Tax Freedom Act—will be awaiting action, as well as how to address corporate tax inversions. While action on the proposed $85 billion renewal of tax breaks such as the research and experimentation tax credit, bonus depreciation, section 179 expensing, energy tax incentives, the new markets tax credit, and the work opportunity tax credit is likely stalled until after the midterm elections, any decisions that follow may affect the 2015 tax season—thus, business owners need to start preparing now.
While interests in comprehensive tax reform have reemerged with Senate Finance Committee Chairman Ron Wyden (D-Ore.) expected to hold a hearing later this month examining pension and retirement rules in the tax code, the focus has predominately shifted to corporate inversions—the practice of reincorporating a company overseas in order to reduce the tax burden on income earned abroad. Several House and Senate members have introduced legislation aimed at curbing inversions, and the administration has announced it is exploring administrative options to clamp down on the practice.
Before leaving for the August recess, Senate Majority Leader Harry Reid (D-Nev.) outlined the Senate's agenda for September and it consisted mostly of bills the Senate already voted on this year but failed to pass. He expects there will be votes on minimum wage, unemployment insurance, student loans, and pay equity legislation.
Meanwhile, according to a memo sent by House Majority Leader Kevin McCarthy (R-Calif.), the House is expected to consider three priority items: an energy package that includes expanded access and regulatory relief, as well as support for the Keystone XL pipeline; a plan to send a consolidated package of House-passed bills related to promoting job growth and access to capital to the Senate; and a bill (H.R. 3522) reported out of the House Energy and Commerce Committee that would permit health insurance issuers to continue offering group market plans that were available on any date during 2013 for sale during 2014.
Absent from McCarthy's memo was any mention of the reauthorization of the controversial Export-Import Bank of the U.S. (Ex-Im), the charter for which is set to expire on Sept. 30. Ex-Im helps finance American exports of manufactured goods and services, with the objective of contributing to the employment of U.S. workforce, primarily in circumstances when alternative financing is not available.
McCarthy may have omitted Ex-Im from his memo because several key members including Financial Services Committee Chairman Jeb Hensarling (Texas) and Budget Committee Chairman Paul Ryan (Wis.) oppose reauthorizing the Bank and would prefer to see it expire. However, there is a strong possibility a short-term extension of Ex-Im and an Internet Tax Freedom extension (which expires on Nov. 1) may be included in the spending CR.
Another variable that could complicate the fall congressional agenda is President Barack Obama's impending executive actions pertaining to immigration policy. With the midterm elections drawing near, it now appears Obama may postpone until after November his changes to U.S. immigration laws—including providing temporary deportation protection and work authorization to potentially several million undocumented immigrants.
As the August recess comes to a close and members head back to Washington, they are faced with myriad issues and legislation that must be addressed in advance of the upcoming elections and anything left incomplete will likely carry-over to the lame duck.