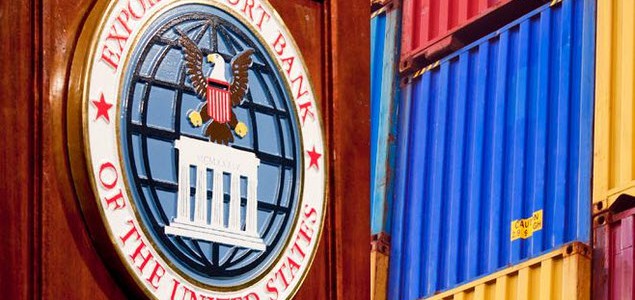 Congress No Closer to Ex-Im Reauthorization
With only a few days left before the August Congressional recess, it is looking more likely that the fate of  the reauthorization of the charter of the Export-Import Bank (Ex-Im Bank) will not be determined until the 11th hour in September. The Bank helps finance American exports of manufactured goods and services, with the objective of contributing to the employment of U.S. workforce, primarily in circumstances when alternative financing is not available.
The Bank's charter is set to expire on Sept. 30 and, unless Congress acts, it will be forced to end its assistance to American companies—especially small exporters. In fiscal year 2013, Ex-Im Bank provided more than $5.3 billion in financing and insurance for the direct support of American small-business exporters in nearly every state in the nation. A lapse in Ex-Im authorization would threaten the competitiveness of businesses in the U.S., particularly the thousands of small- and medium-sized enterprises that depend on the Ex-Im Bank to reach new markets.
In the Senate, Sen. Joe Manchin (D-W.Va.) was set to introduce legislation this week that would extend the Bank's charter for five years, raise its lending cap to $160 billion and provide one major reform: a coal provision that attracted several Republicans—including Sens. Mark Kirk (Ill.), Lindsey Graham (S.C.), Roy Blunt (Mo.) and Mike Johanns (Neb.)—but upset others within his own party. The divide on the coal-provision has slowed the process down in the Senate, and now it is doubtful any legislation will be introduced prior to the recess.
Meanwhile, strong opposition remains in the House, led by several key members: Majority Leader Kevin McCarthy (Calif.), Financial Services Committee Chairman Jeb Hensarling (Texas), and Budget Committee Chairman Paul Ryan (Wis.), all who have said the Bank picks winners and losers in the private sector and want to see it expire. However, according to some, House Majority Leader Kevin McCarthy (R-Calif.) may be backing down from his opposition to the Bank slightly and agree to a short-term extension of the charter in September as long as changes are made to the agency's operations. What those reforms may be, are yet to be seen.
NSBA has been an outspoken proponent of reauthorizing the Bank, as it is often the only financing resource available to many small exporting firms. NSBA encourages small-business owners to voice their support for Ex-Im to their members of Congress during the congressional recess–through letters, meetings in district offices, and invites to facility tours.