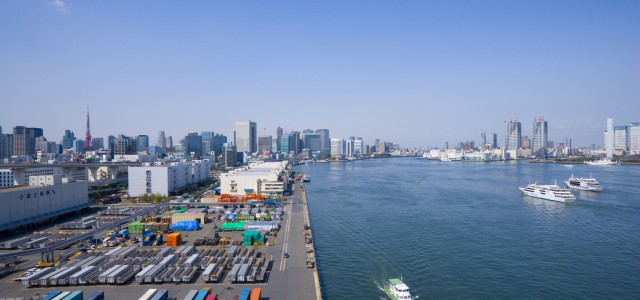 Commerce Department Reports Increase in U.S. Exports
On Friday Dec. 5, the Export-Import Bank of the U.S. (Ex-Im Bank) Chairman Fred P. Hochberg issued a statement in response to the release of October 2014 export data from the Bureau of Economic Analysis (BEA) of the U.S. Commerce Department. According to the BEA, U.S. exports of goods and services increased to $197.5 billion in October from $195.2 billion in September. Exports of goods and services over the last twelve months totaled $2.3 trillion, which is 47.7 percent above 2009 levels, and have been growing at an annualized rate of 8.5 percent over the last five years. The total upsurge in exports was mostly reflected from growth in capital goods and charges for the use of intellectual property, among other things.
"These numbers clearly demonstrate that products stamped 'made in America' are in high demand throughout the world," said Chairman Hochberg, "Ex-Im Bank will continue to support U.S. exporters and their workers as they expand their footprint in the global marketplace and create good-paying jobs here at home."
Ex-Im Bank is an independent federal agency that helps create and maintain U.S. jobs by filling gaps in private export financing at no cost to American taxpayers. Ex-Im provides a variety of financing mechanisms, including working capital financing, export-credit insurance and financial guarantees to help foreign buyers purchase U.S. goods and services. In fiscal year (FY) 2014 alone, Ex-Im approved $20.5 billion in total authorizations, supporting an estimated $27.5 billion in export sales and approximately 164,000 American jobs. Of the 3,746 transactions Ex-Im Bank approved in FY 2014, nearly 90 percent supported American small businesses.
The National Small Business Association (NSBA) and, its international trade arm, the Small Business Exporters Association (SBEA) have been outspoken proponents of reauthorizing the Bank, as it is often the only financing resource available to many small exporting firms. This past September, Congress only approved of a nine month extension of the Bank's charter through June 30, 2015 as part of a government funding continuing resolution. Lawmakers continue to struggle with deciding its fate, causing a great deal of uncertainty for small businesses that use it.
NSBA and SBEA encourage small-business exporters to voice their support for Ex-Im and share their Ex-Im success story with us, at https://www.sbea.org/?page_id=553.
To view the BEA's analysis highlights for October 2014 click here.
For more information about how Ex-Im Bank products can empower small-business exporters to increase foreign sales click here. To learn more about Ex-Im, visit www.exim.gov.