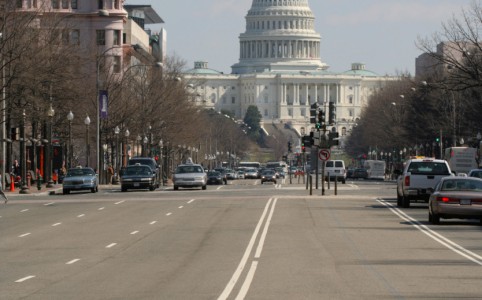 70 Days Until Ex-Im Bank Expires, No Closer to Action
With August recess looming, Congress still has not decided on an action plan to deal with the Export-Import Bank of the U.S. (Ex-Im), the self-sustaining federal agency that serves as the official export credit agency (ECA) of the U.S. The Bank helps finance American exports of manufactured goods and services, with the objective of contributing to the employment of U.S. workforce, primarily in circumstances when alternative financing is not available.
Senate Majority Leader Harry Reid (D-Nev.) has scheduled a meeting with other lawmakers to discuss options for renewing its charter–set to expire on Sept. 30. Senator Joe Manchin (D-W.V.) does have a yet-to-be-introduced proposal to reauthorize the Bank for five years while including a provision expanding the number of countries where Ex-Im can finance coal-fired power plants.
Manchin's coal provision would overturn restrictions put in place by the Obama administration limiting Ex-Im's financing for coal-fired plants to buyers in only the world's poorest countries. Manchin has argued that the coal language would increase exports of clean coal technologies overseas and help the climate. However, he faces opposition from some fellow Democrats including, Senate Committee on Small Business and Entrepreneurship Chairwoman Maria Cantwell (Wash.), as well as Sens. Barbara Boxer (Calif.) and Sheldon Whitehouse (R.I.), who don't like the idea of including the coal provision.
Manchin has already gathered several Republican co-sponsors for his proposal, but it still remains uncertain as to when he may introduce it. If the Senate does not take up a bill to reauthorize Ex-Im in the near future, another option being discussed by some on Capitol Hill is attaching the reauthorization to a must-pass piece of legislation, such as a continuing resolution (CR) to keep the government running beyond September.
Meanwhile, strong opposition remains in the House, led by several key members: Majority Leader Kevin McCarthy (Calif.), Financial Services Committee Chairman Jeb Hensarling (Texas), and Budget Committee Chairman Paul Ryan (Wis.), all who have said the Bank picks winners and losers in the private sector and want to see it expire.
NSBA has been an outspoken proponent of reauthorizing the bank, as it is often the only financing resource available to many small exporting firms.
Please take a few moments TODAY to urge your lawmakers to support this critical small-business program.