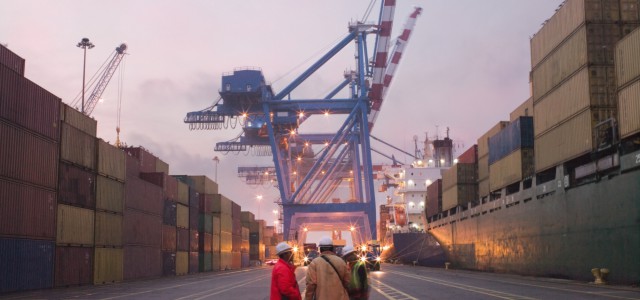 Upcoming Exporting Events
The Small Business Exporters Association (SBEA)—the international trade arm of NSBA—is pleased to be a partner with NASBITE International on this year's World Trade Day and National Small Business Exporter Summit. Top small business exporters from across the country will be in Spokane, Washington to present best practices and keys for success in global trade. Attendees will have the opportunity to learn from other businesses, as well as exchange and share ideas. This national event is geared for small and medium-sized enterprises (SMEs) pursuing export growth.
Wednesday, March 29, 2017 
World Trade Day & National Small Business Exporter Summit
The first event is the National Small Business Exporter Summit, which is being held on Wednesday, March 29, 2017.  The summit will showcase an incredibly strong roster of exceptional exporters from across the country who are coming to share best practices and lessons learned. This will be a great opportunity for other exporters to learn from and talk to exporters who are doing exceptionally well.
Details: March 29, 2017 // 8:00 a.m. – 5:00 p.m. // Spokane Convention Center // Cost: $150
Learn more about the event at: www.exportsummit.org and REGISTER TODAY!
Thursday-Friday, March 30-31, 2017 
NASBITE International Annual Conference 
The second event is the 30th Annual NASBITE Conference which is being held on March 30-31, 2017 and it focuses on export training and a wide range of trade-related topics that will be helpful and instructive for exporting companies as well. This incredible event attracts exporting companies, export service providers, leading experts in international trade (e.g., trade educators/trainers, export support agencies), and many of the best small business export consultants in North America. The conference showcases expert speakers and workshops on a wide range of export-related topics that will help companies drive export growth.
Some of the topics offered this year are listed below:
       New Export Market Opportunities
NAFTA + 3 Free Trade Agreements
Business Growth Sectors and Trade Opportunities in Latin America: A Panel Discussion
Trading With Africa: Why and How?
       Securing Export Sales
Market-driven Export Pricing Strategies
Developing International Financial Projections
Managing the Cost of Foreign Exchange Risk: Options and Forward Contract Pricing
        Export Market Entry Decisions and Strategies
The Practical Side of International E-Commerce
Market Selection Methodology Using Trade Flow Data and Country Macro-Indicators
Foreign Market Selection: Best Practices From the Florida SBDC Network
Export Compliance
How to Prepare For an Import/Export Audit
US Economic and Trade Sanctions: An Introduction
Resources for Exporters
The SBA: Small, Bold, and Accessible for US Exporters
Small Business Network of the Americas – Partnership Program
The World Trade Organization Trade Facilitation Agreement: Benefits for Small Businesses
For more details on the NASBITE Conference, click here and REGISTER TODAY!